PESHAWAR -- Pakistanis in all parts of the country have started shopping for Eid ul Fitr, while residents and visitors in Khyber Pakhtunkhwa flocked to traditional Peshawari chappal stores.
"As soon as the month of Ramadan reaches its midpoint, customers rush to the chappal stores," said Saadat Mir, a shoe store owner in the Namak Mandi bazaar in Peshawar.
"The shoes are very popular, available in different colours and designs, and the prices vary from Rs. 1,600 to Rs. 6,000 ($11 to $40)," he told Pakistan Forward.
In previous years, before the security forces successfully defeated militants in the area, such peaceful preparations for Eid were not possible.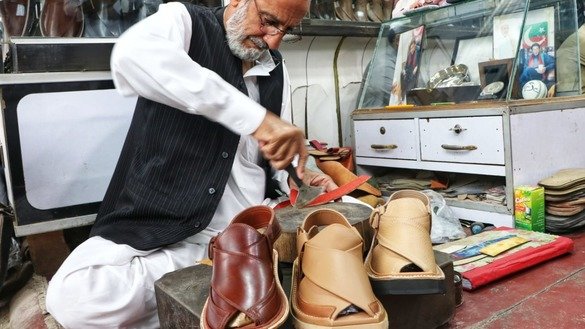 Eid ul Fitr is expected to start June 5 in Pakistan.