QUETTA -- The "Islamic State of Iraq and Syria" (ISIS) is using video-game chat systems to communicate and to recruit fighters in Pakistan, sources told Pakistan Forward.
Many mobile and video games have internal chat systems that allow players to communicate with one another, while some game features could be used to send non-written messages.
"ISIS is using free mobile and computer games for its classified communications and execution of its attacks," a senior Islamabad-based defence official told Pakistan Forward on the condition of anonymity.
"The Khorasan faction of ISIS is emerging as a big threat for regional security, and... this militant group is establishing links with other banned terrorist organisations in our country," he said, referring to the ISIS branch based in Afghanistan and Pakistan.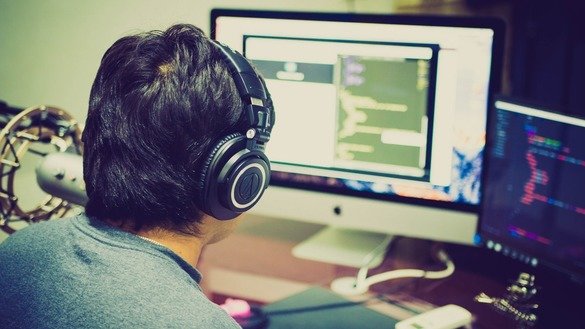 Online video-gaming systems are now a key source of ISIS's communications after a crackdown on social media and other digital platforms, he said.
Many of the games with communication features cost nothing, and video game consoles also have voice conference features.
"It is very hard to monitor the peer-to-peer communications in gaming chatrooms," he said.
"Our investigations have revealed that ISIS and its affiliated banned militant groups are extensively using the Sony PlayStation 4 and its video games for their communications," he added.
Foiling terrorist plans
Over the past couple of years, security agencies have intercepted and recovered several gaming systems from militant hideouts in Balochistan Province, Lahore, Karachi and other parts of the country, Ghulam Abbas, a senior Rawalpindi-based security official, told Pakistan Forward.
"Our experts believe that the recovered consoles were used for communications and the co-ordination of militants' plans," Abbas said.
"The consistent and strategic conversations between militant groups like ISIS raise many challenges for our security agencies. But ... a very candid and comprehensive plan of action is under consideration here to counter these new ways of communication," he said.
"ISIS has one of the biggest digital communication platforms in our region, and it is extensively using that forum for its recruitment and communication," said Abbas.
"Law enforcement agencies dealing with our national security are keeping a close eye on every new development in the region, and in the past year a large number of suspects allegedly linked with ISIS have been arrested in different parts of the country," he said.
"We have reports that many militants previously working for other militant groups are now affiliated with ISIS and that it is trying its best to strengthen its network in our region," Abbas said.
"Though Pakistani security agencies are taking concrete steps to foil any ISIS foothold in our region", a more comprehensive strategy is needed to counter the group, a former intelligence official who previously served on his agency's counter-terrorism desk told Pakistan Forward on the condition of anonymity.
"To eliminate the communication network of militants, it is the need of the hour to form a strategy and maintain a usage policy for gaming consoles in the country," he said.
"The majority of gaming consoles are available everywhere in the country, and it is easy for a user to buy or play such games online," he said.
In Pakistan, ISIS-affiliated militants are mainly targeting youth for their destructive agenda and are trying to brainwash users who spend the majority of their free time on playing games, he said.
"There must be candid and result-oriented legislation in the country for online gaming systems," he added.
New legislation sought
"As per available statistics, there are more than 400 million players of online games around the world, and these games play a massive role in changing the mindset of users," Irfan Ali, a Quetta-based information technology specialist, told Pakistan Forward.
"In my opinion, without any specialised legislation for streamlining the usage of gaming consoles, we can't achieve the goal of ethical usage," he said.
Throughout the country, thousands of internet cafes and gaming shops welcome users without maintaining any statistics on them, according to Ali. "It's high time to deeply investigate why internet cafes are operating without any government approval."
"Without access to the peer-to-peer communication of gaming consoles, it isn't possible to monitor any gaming activity," Muhammad Imran, a Lahore-based defence official, told Pakistan Forward.
"If the security agencies deployed their experts to chatrooms of online gaming systems, they could easily identify the suspects and their activities," he said.
The communications of ISIS are heavily dependent on online games and on their free availability to all users, he said.
"We must not underestimate the emerging threat of ISIS to our national security," he added.