KARACHI -- Terrorist groups such as "Islamic State of Iraq and Syria" (ISIS) are targeting well-educated and affluent youth to carry out their violent campaigns, as demonstrated by the deadly Easter Sunday suicide bombings in Sri Lanka, security officials and activists say.
ISIS, which has attacked places of worship and public venues worldwide, claimed responsibility for a series of co-ordinated bombings in three churches and four hotels in Sri Lanka on April 21 that killed and injured hundreds of people.
Among the nine suicide bombers involved, most of them were well-educated and came from affluent families, Sri Lankan State Minister of Defence Ruwan Wijewardene said on April 24.
Most of the bombers are "from economically strong families. Some of them went abroad for studies", Wijewardene said at a news conference.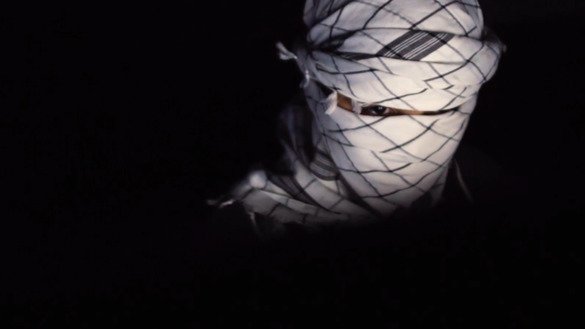 In addition to recruiting from existing local militant groups, ISIS has focused on recruiting university students and professionals to carry out its subversive attacks, along with helping out in fundraising, propaganda operations and other activities, according to researchers and security analysts.
ISIS recruits are likely to be well educated and relatively affluent, according to a 2016 World Bank (WB) study. The report was based on data leaked by a disaffected former member of ISIS in March 2016.
"A large fraction have gone on to study at university … recruits from Africa, South and East Asia and the Middle East are significantly more educated than individuals from their cohort in their region of origin," according to the WB.
Targeting educated youth
To recruit educated youth, ISIS and other terrorist organisations have sought to lure Muslim youth to their insurgent groups through social media and small discussion groups at local colleges and universities, including in Pakistan.
"Traditionally, the violent radicalisation of vulnerable youth and their recruitment in militant groups in Pakistan were done through extremist religious clerics who acted as intermediaries between jihadist organisations and the aspiring jihadists," said Abdul Basit, a Singapore-based security analyst associated with the International Centre for Political Violence and Terrorism Research.
Now, social media platforms have replaced the religious cleric intermediaries as the preachers, recruiters and disseminators of extremist ideologies, Basit told Pakistan Forward.
Extremist elements affiliated with global terrorist networks such as ISIS are eyeing academic institutions to recruit affluent youth, said Abubakkar Yousafzai, a Karachi-based civil society activist who has participated in programmes to counter violent extremism, mainly focused on youth.
Recruits tend to be "self-radicalised individuals belonging to well-to-do families and are mainly influenced by militant ideologies through social media", Yousafzai told Pakistan Forward.
For example, police arrested two well-educated students whom ISIS recruited in Pakistan -- Saad Aziz and Naureen Leghari -- after they underwent radicalisation and became involved in terrorist acts.
Aziz was a graduate of the Institute of Business Administration in Karachi. He confessed to being involved in a number of terrorist acts in Karachi, including the May 2015 bus bombing that killed more than 40 Ismaili Muslims in the Safoora Goth neighbourhood, as well as the April 2015 murder of Sabeen Mehmud, a social worker and human-rights activist.
A court handed him a death sentence in May 2016. He remains in custody.
Leghari was a student at the Liaquat University of Medical and Health Sciences in Jamshoro District. She was arrested in April 2017 in Lahore following a shootout with law enforcement personnel.
She confessed to going to Lahore with the intention of carrying out a bombing in a church at Easter, according to an interview broadcast on local television.
Security forces raided the house where she and her accomplices were staying, killing terrorist Ali Tariq and foiling the plot. Police released her not long afterward, saying that ISIS had deceived her.
Efforts to counter recruitment
Pakistani law enforcement agencies and civil society institutions, concerned about militancy among youth studying in academic institutions, have launched a number of initiatives to prevent youth from falling prey to ISIS and other militant outfits.
Since 2017, law enforcement agencies and university administrators have been working together to prevent the spread of militancy in academic institutions. As part of their continuing crackdown on ISIS and other militant groups, law enforcement agencies have also been targeting recruiters.
On April 15, Karachi police in Taiser Town arrested five suspected ISIS members whom authorities accused of using social media to recruit for the insurgent group.
Universities also are aiming to address the growing threat of militancy on campus.
For example, the University of Karachi launched an initiative to help deter youth from being swayed by militant organisations and rehabilitate the already misled.
Last November, the university opened a community counselling centre within its psychology department after authorities reportedly found some students and faculty members to be involved in acts of terrorism.