QUETTA -- The situation surrounding last year's kidnapping of Iranian soldiers near the Pakistani border has put into question the capabilities and intentions of the Iranian regime.
The terrorist group Jaish al-Adl abducted 12 Islamic Revolutionary Guard Corps members last October near the border with Pakistan in Sistan-Baluchistan Province, Iran.
Pakistani security forces last November rescued five of the captives near the border with Iran, and late Wednesday (March 20) recovered four more in an operation in Chaghi District, Balochistan.
The operation took place 3-4km from the Pakistani-Afghan border, Inter Services Public Relations (ISPR) said in a statement Wednesday.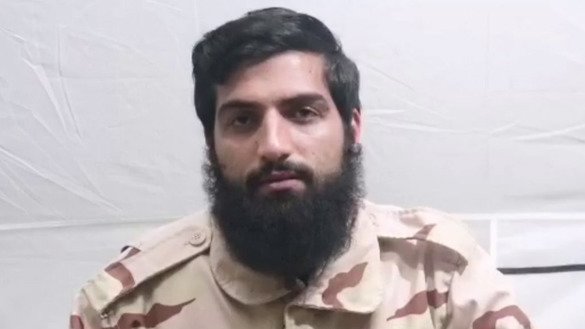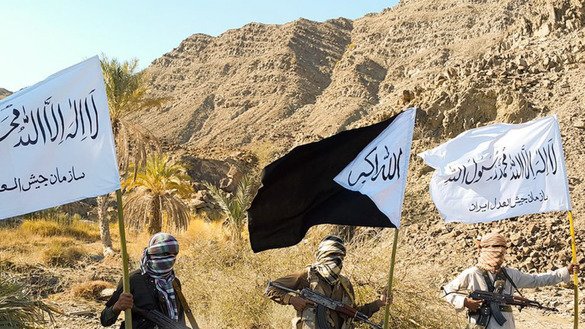 "It was an intelligence-based special operation conducted adjacent to the Pak-Afghan border in the Amori area of Chaghi District," a Taftan-based senior Pakistani security official told Pakistan Forward on condition of anonymity. "Our forces surrounded the militants near the Afghan border, and after a heavy exchange of fire, the suspects left the captives and fled from the scene."
No arrests were made, he added, and Pakistan handed the rescued Iranians to their own authorities along the shared border.
Iranian oppression
Since the kidnapping, Jaish al-Adl has demanded that the Iranian government release Sunni prisoners in exchange for the soldiers.
Social and political repression is a key reason for growing militancy in Iran, Maj. (ret.) Omar Farooq, a senior Islamabad-based defence analyst, told Pakistan Forward.
"In Iran, the public has started raising its voice against hardline Shia clerical leaders, and Hassan Rouhani's government is under severe criticism for not bringing prosperity and equality to the Iranian people," he said.
Jaish al-Adl exists "basically as a reprisal for Iranian policies", Farooq said.
"The Iranian government must address the grievances of minority Sunni Muslims, who for decades have complained of discrimination and gross human rights violations ... in Sunni Baloch-populated areas of Iran," he said.
"The recent statements of Iranian military officials against Pakistan are an attempt to hide their own failure," he said, referring to accusations that Jaish al-Adl has bases in Pakistani territory.
Instead of confronting its own domestic problems, the Iranian government is levelling "baseless allegations" against Pakistan, he said.
"The Iranians are basically fed up with the radicalised and revolution-focused policies of the government," Muhammad Talat, a senior Islamabad-based regional affairs analyst, told Pakistan Forward.
"The Iranian government has intensified its moves against critics, and the state machinery is targeting the independent voices and organisations of minority communities in the country," Talat said.
Iran's security failures
Iran must ensure the security of its border with Pakistan to prevent militancy from spreading, according to Talat.
Although the Iranian security personnel being held by Jaish al-Adl are at risk of losing their lives, "it looks like the government in Iran is not taking it [their plight] seriously," he added.
"We have no value to Iran; still nothing has been done to obtain our release. They [Iranian authorities] promised that they would do something, but unfortunately it has been five months, and nothing has been done yet," said one of the prisoners in a video released by the militant group.
Instead, Iranian political and military leaders are still in constant contact with Pakistani authorities and are requesting assistance for the release of the hostages, a Quetta-based senior security official told Pakistan Forward on the condition of anonymity.
"Tehran has also offered joint operations with our security forces," he said. "It earlier claimed to have evidence of the militants' presence on Pakistani soil but hasn't yet provided any actionable evidence."
Pakistan is taking every possible step to secure its border and is deploying additional troops, he said. "The violence in restive Sistan-Baluchistan and in the Chabahar area of Iran is an outcome of Iranian policies."
The militant group Jaish al-Adl itself has declared several times that all its forces are based in Iran and that it never has operated from Pakistan, he said.
"It is again a failure of Iran if militants on its soil are not under control and are moving freely for their operations," the analyst said.