ROGUN -- Tajikistan has inaugurated what is expected to be the world's tallest hydro-electric power plant, enabling the impoverished country to eliminate domestic energy shortages and export electricity to Afghanistan and Pakistan.
The $3.9 billion project will turn Tajikistan into a key power producer in Central Asia.
In a colourful ceremony in the Pamir Mountains on November 16, Tajik President Emomali Rahmon pushed a large symbolic button to applause from the audience to mark the first of six turbines in the Rogun hydroelectric dam going online.
The power plant is expected to provide up to 3,600MW -- the equivalent of three nuclear power plants -- when it is completed in a decade.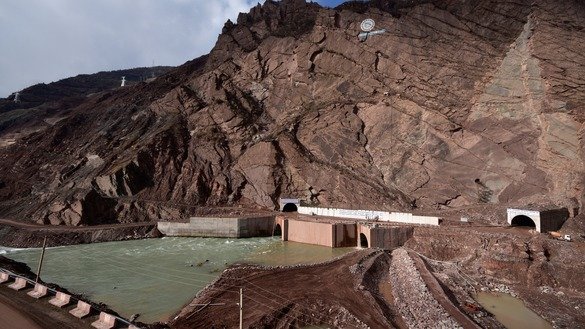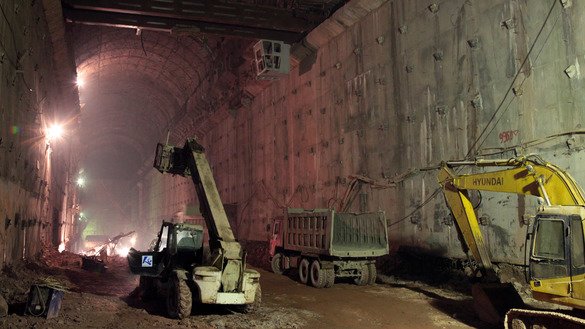 The dam will double energy production in the poor ex-Soviet country of nearly 9 million inhabitants, alleviating a debilitating national energy deficit.
Surplus energy will be sold to neighbours such as Afghanistan and Pakistan.
Built on the powerful Vakhsh River in southern Tajikistan, the plant is expected to reach a height of 335 metres when completed, becoming the world's tallest hydro-electric dam.
If it reaches the planned height, Rogun will be 30 metres taller than the recently built Jinping-I Dam in China and 35 metres taller than Tajikistan's own Soviet-era Nurek dam, also on the Vakhsh River.
Today, Rogun -- overseen by the Italian company Salini Impregilo -- is still a vast construction site, with rocky earth covering the territory from which the Vakhsh was diverted.
Tajikistan raised $500 million in 2017 from an inaugural international bond to help finance the construction.
Authorities hope that, when the project gains momentum, it will generate money to finance further construction.
The second turbine will be launched next year.