TEHRAN -- Iran is increasing pressure on Pakistan over the abduction of 12 Iranian security forces that occurred last week, with Iranian officials laying the blame for the incident on Pakistan's weak border control and the lawless nature of its bordering provinces.
The head of Iran's Islamic Revolutionary Guard Corps (IRGC), Brig. Gen. Mohammad Pakpour, visited Pakistan Monday (October 22) to press Pakistani leaders to resolve the crisis.
"[Militants] currently have bases inside Pakistan, they live there," Pakpour said last week, saying he held Pakistan 'responsible'.
Iranian foreign minister Javad Zarif echoed that sentiment Monday, saying the Pakistani government is responsible for the incident since the Iranian soldiers are inside Pakistan, according to Iran's Islamic Consultative Assembly News Agency (ICANA).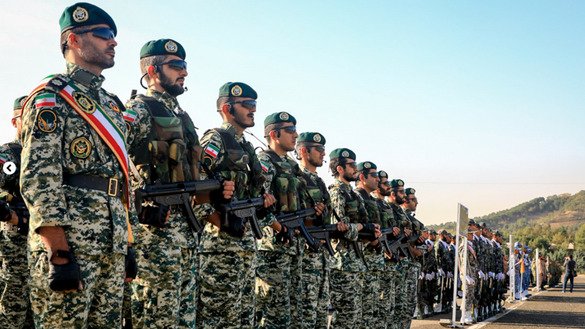 Other Iranian officials have gone further, slamming Pakistan for its alleged bad faith.
"There have been many talks with Pakistani government and security officials regarding more oversight of the common borders, and they have promised but have not yet complied with their obligations," said Ali Kurd, a member of Iran's Majlis (parliament) from Mirjaveh, an area in Sistan-Baluchistan, according to Tasnim News.
"In Pakistan's state of Balochistan, there is insecurity, and any kind of armed insurgents and counterrevolutionary terrorist groups can take a position," he said. "Unfortunately, Pakistani authorities do not co-operate and are not doing much to counteract them."
Observers also note that the Pakistani media has been largely ignoring the adduction story, which is adding the sense that Pakistan is dragging its feet.
Jaish al-Adl claims responsibility
Terrorist group Jaish al-Adl on Monday claimed responsibility for the abduction that occurred on October 16.
The 12 Iranians, including at least two IRGC intelligence officers, were abducted near Lulakdan, a village situated 150km southeast of Zahedan, capital of Sistan-Baluchistan.
Jaish al-Adl, formed in 2012, is a successor organisation to the Sunni extremist group Jundullah, which has conducted a spate of attacks on Iranian security forces in recent years, mainly in Sistan-Baluchistan Province.
The group published two photos showing seven members of IRGC elite force and five police commandos kneeling, all in combat gear.
The photos also show a haul of automatic weapons and sniper rifles, rocket launchers, machine guns, grenades and ammunition, apparently seized from the Iranian forces.
Double standard on security
While Iran blames Pakistan for terrorists operating on its soil, Tehran is supporting an aggressive campaign to lure young Pakistanis to fight in Syria's civil war.
Pakistani Shia, especially those who travel to Iran as pilgrims, are at risk.
The IRGC's Zainabiyoun Brigade has recruited more than 1,600 new Shia fighters from Pakistan over the past six months, suggest reports.
Earlier this week, Reza Bakhtiari, an organiser of the Arbaeen pilgrimage in Sistan-Baluchistan, boasted about the increase of Pakistani Shia pilgrims entering the province ahead of Arbaeen on October 29.
"From morning till now, about 6,000 Pakistani pilgrims, or Arbaeen Hosseini, have arrived in Sistan-Baluchistan Province on 103 buses via the Mirjawa border crossing," Mehr News quoted Bakhtiari Wednesday (October 17).
About 4,000 Shia pilgrims from Pakistan entered Iran between November 2016 and June 2017 and never returned, according to a September 2017 Pakistani intelligence report.
"The IRGC-linked Zainabiyoun Brigade is not only involved in recruitment for Iran but is conspiring to export the violent Iranian revolution from Tehran into Pakistan," Javed Nasir, a senior Pakistani security official in Rawalpindi, told Pakistan Forward.