QUETTA -- Iran's Islamic Revolutionary Guard Corps (IRGC) has demanded Pakistani authorities take responsibility for the return of at least 11 Iranian security personnel abducted Tuesday (October 16) on their shared border.
In a statement, the IRGC blamed "terrorist groups" for the abductions.
The abducted were involved in "a security operation" and included two members of the elite IRGC intelligence unit, seven Basij militiamen and five regular border guards, according to the Young Journalists' Club (YJC), an Iranian state-owned news website.
The report, however, was deleted from the YJC website shortly afterwards.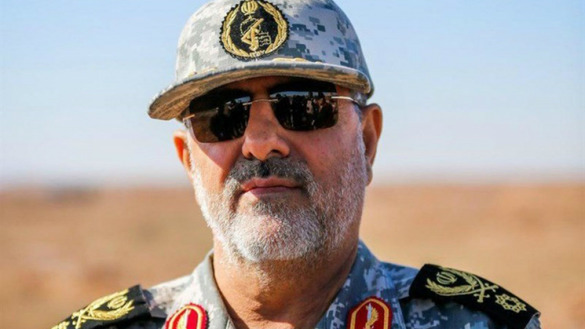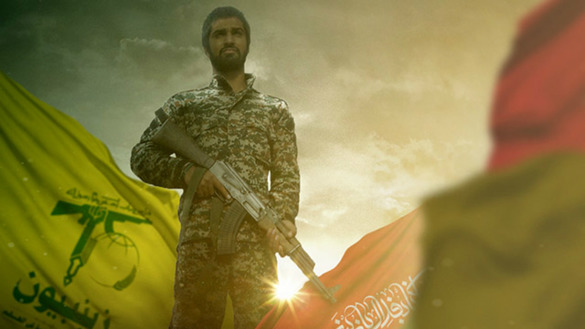 IRGC leader: Pakistan 'responsible'
"The government of Pakistan has to be responsible for its border areas," IRGC commander Brig. Gen. Mohammad Pakpour said in a video posted by Iran's Defence Ministry website.
Since March 21, "many of our posts have come under attack from inside Pakistan", he said, adding that the Pakistani army must "guarantee the surrender of the militants and the health of hostages and be responsible in this regard."
"[Militants] currently have bases inside Pakistan, they live there," Pakpour said.
"We expect Pakistan to confront these terrorist groups that are supported by some regional states and immediately release the kidnapped Iranian forces," the IRGC said in a statement carried on state television, Radio Free Europe/Radio Liberty reported.
The abduction was carried out by "infiltrators linked to anti-revolutionary groups", the IRGC said in a statement on its website.
Pakistan: Iran 'hiding incompetence'
"It would be premature to comment on who could be behind [the abductions], but I strongly condemn [Iran's] statements that claim militants involved in the abduction could have crossed into Pakistan," a senior official from Balochistan's Interior Ministry based in Quetta told Pakistan Forward on the condition of anonymity.
"Levelling baseless allegations against Pakistan can only be an attempt to hide incompetence," he said. "In my judgment, Iranian actions against Sunnis in the Iranian province of Sistan-Baluchistan are proving counter-productive."
"Therefore it is time for Iran to address its own issues rather blaming others," he said.
"The security of porous Pakistan-Iran border is a big challenge for both countries as it also lies on a route where Baloch separatists are at war with Iran for rights of self-determination," he said.
Sectarian flashpoint
The Iranian soldiers were "abducted between 4 am and 5 am in the Lulakdan area of the border by a terrorist group", Iranian state news agency IRNA reported.
Lulakdan is a small village located 150 km southeast of Zahedan, capital of Iran's Sistan-Baluchistan Province.
The province has a large, Sunni-majority ethnic Baloch community, which straddles the border.
The province has long been a flashpoint, with Baloch militants based in Pakistan regularly engaging in cross-border operations, including sporadic attacks on Iranian security posts.
On September 28, the IRGC said it killed four unidentified militants who had slipped across the border into Sistan-Baluchistan from Pakistan.
Jundullah, a militant group that claims to fight for the rights of Sunni Muslims in Iran, has been active in the province since the early 2000s and has launched a bloody insurgency targeting security forces and officials of Iran's Shia-dominated regime.
The campaign peaked with a spate of deadly attacks in 2007 -- including twin suicide bombings against a Shia mosque that killed 28 people -- but abated after the group's leader was killed in mid-2010.
In 2012, Jundullah members formed a successor organisation, called Jaish al-Adl, which has continued carrying out attacks on security forces.
Iranian machinations
While Iran blames Pakistan for terrorists operating on its soil, Tehran is supporting an aggressive campaign to lure young Pakistanis into militias to fight in Syria's civil war.
Reports suggest the IRGC's Zainabiyoun Brigade has recruited more than 1,600 new Shia fighters from Pakistan over the past six months.
About 4,000 Shia pilgrims from Pakistan entered Iran between November 2016 and June 2017 and never returned, according to a September 2017 Pakistani intelligence report.
"The IRGC-linked Zainabiyoun Brigade is not only involved in recruitment for Iran but is conspiring too to export the violent Iranian revolution from Tehran into Pakistan," Javed Nasir, a senior security official in Rawalpindi, told Pakistan Forward.
[Abdul Ghani Kakar in Quetta contributed to this report.]