QUETTA -- Alarmed by Iran's regional maneuvering, Pakistani officials and observers are raising concerns over the growing threat stemming from Iranian intelligence activities inside Pakistan.
Over the past couple of years, several Iranian intelligence officials posted to the Iranian embassy and its consulates in Pakistan have been found involved in a number of suspicious activities, most disturbingly the recruitment of Pakistanis into Iranian militias.
Iranian Ambassador to Pakistan Mehdi Honardoost admitted to his country's role in such activities at a recent news conference in Quetta.
Pakistani Shia are heading to Syria via Iran and fighting "voluntarily", Honardoost said in Quetta October 4, responding indirectly to a question about Iran's ongoing recruitment activity in Pakistan.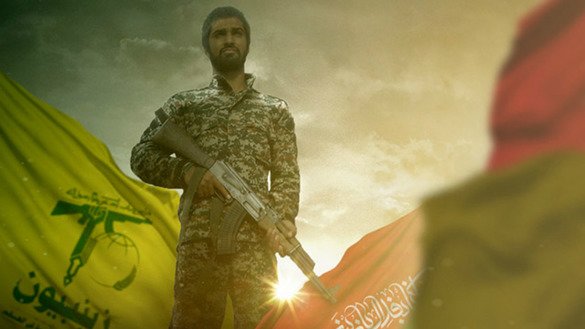 When pressed, he continued to refuse to answer directly and claimed that "no one can be forced" to join such adventures, a clear admission Pakistanis were fighting in Syria with Iranian forces.
Click here to see a video of the ambassador's remarks.
His version of the situation belies the evidence that Iran's Islamic Revolutionary Guard Corps (IRGC) is mounting an aggressive campaign inside Pakistan to lure Shia into the Zainabiyoun Brigade.
Reports suggest the IRGC has recruited more than 1,600 new fighters from Pakistan over the past six months, using a variety of tactics to lure young men to its ranks.
Deepening concerns
"It is a matter of deep concern for Pakistan that Iran is not only sponsoring terrorism here but also openly justifying its anti-peace role in Syria," Ahsan Habib, a top Pakistani defence official based in Rawalpindi, told Pakistan Forward.
"Iran is basically playing a dubious role in the region, and its notorious IRGC is using religion for its military goals. Our concerned authorities have enough evidence to prove growing Iranian influence in the Pakistani Shia community," he said.
The Interior Ministry is closely watching Shia pilgrims returning from Iran and Iraq to ensure that Iran is not using them for its purposes, Habib explained.
"Iran is trying to manipulate the political situation in Pakistan for its strategic aims," he said. "It is no longer a secret how Iran cashes in on our conflicts by pushing its sponsored elements in our country to create anarchy."
Pakistan cannot control Iran's influence on its territory without securing the border, Maj. (ret.) Omar Farooq, a Peshawar-based senior defence analyst, told Pakistan Forward.
Authorities need to implement a strict and proper security mechanism for controlling illegal movement along the Pakistan-Iran border, he said.
"It is not as simple as the present government is saying," he said. "In my opinion, it is time to revisit the policy towards handling the growing Iranian threat in Pakistan and the region."
"We can't afford the allegations that militants from Pakistan are involved in disrupting peace and stability abroad," Farooq said.
Pakistani citizens fighting under the command of the IRGC are creating a very negative image of Pakistan's national security policy, he said.
"We have to stop, through all means possible, the recruitment of Pakistani Shia fighters," said Farooq.
"The families of those suspects who were our citizens and were killed in Syria are equally responsible for this situation," he said. "The authorities must investigate their role and hold them accountable."
Supporting gang violence
To address these ongoing issues, Pakistan has responded to Iran via diplomatic channels, a senior Islamabad-based security official said on the condition of anonymity.
"I can confirm that our officials are on track to counter foreign intelligence inside Pakistan and are closely monitoring Iranian engagements in the country," he told Pakistan Forward.
"Balochistan is one of the key strategic and sensitive parts of Pakistan, as it shares a porous border with Iran and Afghanistan," continued the official. "Iran cannot deny that in the past it assisted anti-peace groups and elements that were largely involved in terrorism and other anti-state activities in Pakistan."
Iranian intelligence concealed several key suspects in the Lyari gang war, including Rehman Dacoit, Baba Ladla and others, and provided them safe passage, the official said.
Lyari is a Karachi neighbourhood known for gang wars and other crimes.
"In recent investigations, we proved that Lyari gang war suspect Ghaffar Zikri, who was killed October 4 in a police shootout in Karachi, was previously in Iran and returned to Pakistan a few weeks earlier," he said.
According to some reports, "Iran is massively funding its sponsored proxy elements to help sway public opinion in its favour," he said.
"Iran is keenly working to gain a soft image in Pakistan for its future deeds because of US economic sanctions -- without Pakistani support, it cannot meet the challenges to its economy," he added.