PESHAWAR -- Female police officers in Pakistan are sending a message of female empowerment as more join the higher echelons of law enforcement.
In the first week of August, Ammara Athar became the first-ever woman to be elevated to District Police Officer (DPO). She was assigned to Bahawalnagar District, Punjab Province.
Athar was followed by Maria Mahmood, who became DPO of Pakpattan District in Punjab on August 30.
In Khyber Pakhtunkhwa (KP), Sonia Shamroz is serving as superintendent of police operations in Abbottabad District, the second most senior position in the district after the DPO.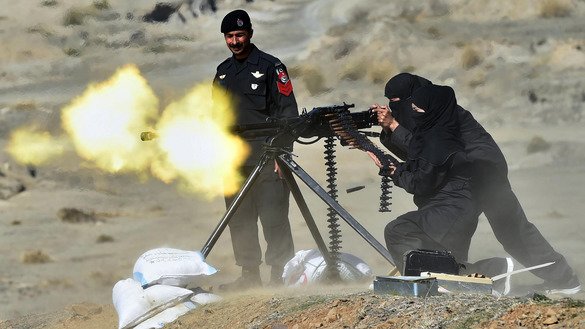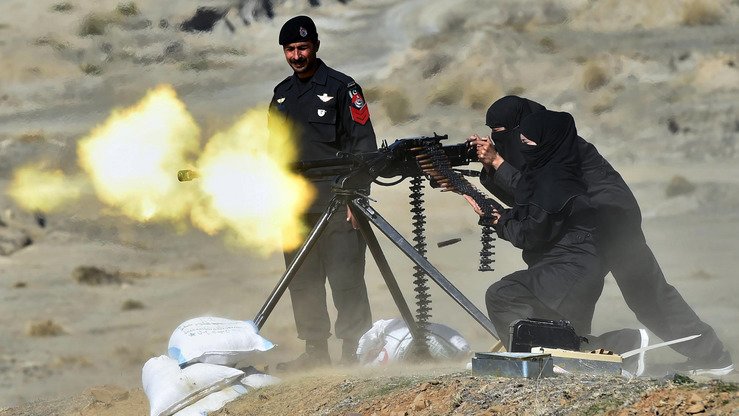 In August, authorities in Lower Dir District appointed female head constable Rehmat Jahan as moharrar (chief of internal affairs inside a police station). Female moharrars have also been posted to Abbottabad and Kohat districts.
"The appointment of a female moharrar will help address the issues faced by women who feel more comfortable speaking to a female officer in a police station [instead of a male officer]," DPO Lower Dir Arif Shahbaz Wazir told Pakistan Forward.
'Sending a message'
Policewomen are also actively taking part in different operational duties throughout the country.
"Female police officers along with male colleagues arrested an accused named Aimal Khan from Peshawar on June 21 after his video of harassing Kalash women in Chitral went viral on social media," Waqar Ahmad, spokesman for the KP Police, told Pakistan Forward.
The video posted on social media showed Aimal Khan allegedly harassing a group of Kalash women in the Bamburet Valley after they refused to take a picture with him. The video was filmed in July 2016, but none of the victims approached the police, according to officials.
"The purpose of having female officers arrest him was to send an [empowering] message to the people that women are as strong as their male colleagues and that [women] cannot be harassed," then-DPO Chitral Mansoor Aman, who now works in the Hazara region in KP, told reporters at the time of the arrest.
Separately, in May, police in Dera Ghazi Khan District, Punjab Province, arrested Abdul Majeed, who was accused of assaulting his niece. A family member filmed the assault and posted it on social media, where it went viral.
"After watching the video, I directed the [DPO] and others concerned to arrest the offender," Punjab Police Deputy Inspector General (DIG) Sohail Habib Tajik told Pakistan Forward. At the time, Tajik was posted as the regional police officer in Dera Ghazi Khan.
"[Majeed] was arrested on May 27 and then taken to the court the next day by four female police officers to challenge and curb the misogynistic and chauvinist tendencies within society," said Tajik.
The photo of four policewomen taking Majeed to the court went viral. Domestic and international media viewed it as a symbol of empowered women in the police and other fields.
Steps toward empowerment
Pakistanis from various walks of life said they support women's inclusion into police forces and their recent actions against criminals.
The Maureen Lines Foundation (MLF), an organisation providing social services in the Kalash areas of Chitral, said it appreciated the efforts of the Chitral Police and the district administration after the arrest of Khan.
"Female police officers are an absolutely great step towards empowering women as well as strengthening the rule of law," Shahida Shah, a women's rights activist from KP, told Pakistan Forward.
"Having female officers arrest those who harass women would not only discourage this [societal] threat but would also make Pakistan stronger and stable as a whole," Shah said.