ISLAMABAD -- Politicians on both sides of the Pakistan-India border are taking baby steps to improve relations between the two countries, but joint efforts on a larger scale are essential for peace and economic growth, observers say.
In his first post-election speech on August 19, Pakistani Prime Minister Imran Khan said his government would seek peaceful ties with India.
If India moved one step forward in promoting peace and friendship, Pakistan would take two steps forward, he said.
Khan's overtures come in response to Indian Prime Minister Narendra Modi's own calls August 18 for "constructive and meaningful engagement with Pakistan," according to Press Trust of India.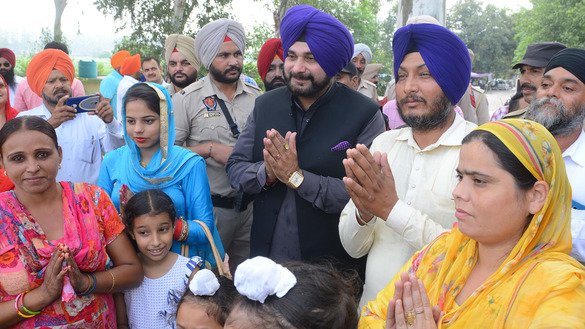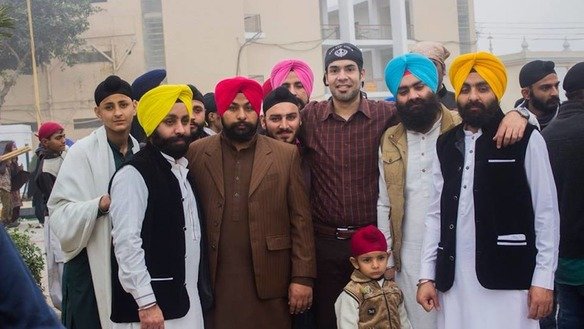 "We are ready for talks with India," Mohammad Faisal, spokesperson for Pakistan's Foreign Office, said September 13 in Islamabad. "We have also conveyed our position to the international community, and it remains for India to respond."
Goodwill through cricket and politics
"The Pakistani prime minister has shown goodwill gestures to promote a friendly relationship with neighbouring India," Nusrat Wahid, a Pakistan Tehreek-e-Insaf (PTI) lawmaker representing Sindh in the National Assembly, told Pakistan Forward.
"Our government has shown its intention of developing friendly ties with India, and now it is their turn to move forward by reciprocating positively," she said.
Both countries should resume dialogue and provide all mutual agreements in writing to make everything loud and clear, she said, adding that the Indian government must show flexibility and tolerance to promote cordial ties with Pakistan.
"Inflexibility and uncompromising behaviour in India are a big hurdle in the way of peaceful ties between the two neighbouring countries," Wahid said.
As part of efforts to promote cordial relations with India, Khan -- a former cricket player -- invited several retired Indian cricketer friends to his oath-taking ceremony in Islamabad on August 18, she said.
The Pakistani government also agreed to reopen the Kartarpur border crossing to facilitate the transit of Sikh pilgrims from India to visit Gurdwara Darbar Sahib Kartarpur at the request of Indian cricketer-turned-politician Navjot Singh Sidhu, she said.
The border crossing, however, remains closed and 'there has been no official communication between Pakistan and India over the opening of Kartarpur border,' according to Geo News, citing Foreign Office spokesperson Mohammad Faisal on September 19.
Eyeing a mutually beneficial relationship
"Pakistan and India must resolve their long-standing thorny issues like Kashmir and the distribution of water to put an end to the era of tension and conflict," said Agha Masood Shorish, former information minister for Sindh Province and former Pakistan Television director of current affairs.
"As long as the two countries do not resolve their main issues, peace, stability and economic growth will be only a dream," he told Pakistan Forward.
"Pakistan and India spend billions of dollars every year on the purchase of weapons and engage in frequent skirmishes on the Line of Control (LoC), leading to casualties on both sides," he said.
The LoC is the de facto boundary between Indian- and Pakistani-controlled parts of Kashmir.
If [both] governments find an amicable solution to their core issues, they can reduce their military expenditures and divert them towards the well-being of their millions of citizens who are facing extreme poverty and malnourishment, Shorish said.
Rozina Jalal, a TV analyst in Karachi, said both countries should open their borders to promote tourism and collaboration in sports and entertainment.
"Friendly ties can promote sports as well as cultural and trade relationships between the two nations," she told Pakistan Forward.
Millions of fans would love to watch cricket matches between India and Pakistan on their respective home pitches, she said. Such matches have been suspended over Pakistani-Indian tensions and have taken place only in third countries, mostly in Dubai, UAE.
Boosting trade, cultural ties
"Pakistan and India are trading goods worth $2.3 billion a year with the trade balance largely in favour of India, whereas a study by the World Bank has estimated the potential of $10 billion in annual trade between the two countries," Murtaza Mughal, president of Pakistan Economy Watch, told Pakistan Forward.
Residents of both countries have restricted their trade and other relationships because of tensions, political pressure and frequent incidents of firing on the Line of Control, he said.
"It is necessary to resume comprehensive dialogue to end [mutual] mistrust, resolve decades-old issues, and promote trade as well as cultural and diplomatic ties," he said.
Pakistani and Indian traders regularly buy each other's agricultural products to meet the demand from their local consumers, Mughal said. A peaceful relationship between the two nations could magnify such trade, leading to an increase in the income of the farmers and traders.
"Thousands of [residents] of the two countries are unable to visit the shrines of their saints located in Pakistan and India because of visa restrictions," said Farhan Wilayat Butt, a Lahore-based civil society activist and founder of the Pakistan Peacekeeping Mission.
"By removing [these] restrictions, Pakistan and India could not only promote religious tourism but also earn millions of dollars that would enhance their business as well as tolerance, peace and prosperity," he told Pakistan Forward.
Every year, thousands of Sikh pilgrims from India want to travel to Nankana Sahib, Punjab Province, to pay tribute to their spiritual leader and the founder of Sikhism, Guru Nanak Dev Ji, while similarly thousands of Pakistanis want to visit the Ajmer Sharif Dargah of Khwaja Moinuddin Chishti, a Sufi saint, in India's Rajasthan. Diplomatic issues and visa complications, however, often prevent this from happening.