KARACHI -- Law enforcement agencies in Karachi, which have successfully curbed targeted killings and terrorism, are now turning their efforts against a recent surge in street crime.
In the past few months, Karachi residents have witnessed a significant uptick in street crimes such as petty theft.
In August, for instance, street criminals snatched an estimated 1,506 mobile phones and stole about 1,930 mobile phones, according to the Citizen Police Liaison Committee (CPLC), a non-political statutory institution that compiles monthly crime statistics to improve public safety.
Those figures represent an increase from July, which saw an estimated 1,363 mobile phones snatched and another 1,844 stolen.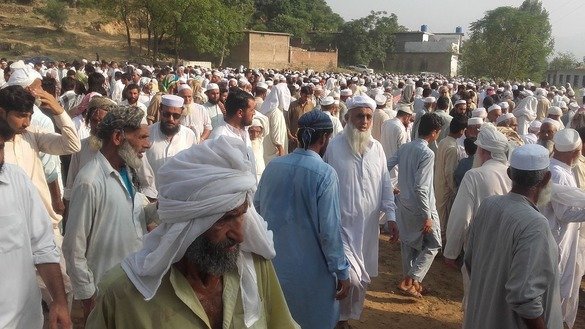 The most troubling development, however, is an increase in crimes involving gun violence in the city. A growing number of criminals are injuring or killing victims if they resist robberies.
For example, on September 12, armed robbers killed Gul Zada, a trader working in Karachi's fisheries, on Mai Kolachi Road when he refused to hand over his mobile phone.
Local residents are deeply concerned over the rise in street crimes, said Kafeel Ahmed, leader of a neighbourhood watch in an upscale part of Karachi.
"We have discussed the issue with police officers," Ahmed told Pakistan Forward. "We are very much hopeful that police action against the criminals involved in mugging offences and killings will curb street crimes in the city."
Provincial government bolsters efforts
Sindh's new provincial police chief, Dr. Syed Kaleem Imam, who took charge on September 12, has said that curbing street crime in the city will be his top priority.
"All sorts of street crimes, including dacoities [armed robbery], snatching of mobile phones, and vehicle theft, should be dealt with professionally, and a full-fledged crackdown against street criminals should immediately be launched," Imam told police officers in a meeting September 13.
To address the problem, the Sindh government formed a special anti-street crime force in August. The police have also released a dedicated WhatsApp number, allowing local residents to instantly report incidents of street crimes for a prompt police response.
"The main aim of the newly formed force is to capture street criminals, robbers and muggers who have increased in number in the affluent neighbourhoods," Omar Shahid Hamid, the police chief for the South District of Karachi, told Pakistan Forward.
Those associated with the special anti-crime force have been using motorbikes to patrol various areas and neighbourhoods and respond to emergency calls, he said.
Law enforcement agencies have also increased the number of raids around Karachi to arrest street criminals.
Police busted a gang of four criminals on September 12, who were involved in street crimes, including mobile phone theft, said Hamid.
"After snatching mobile phones in Karachi, the gang changes the [phone's] International Mobile Equipment Identity (IMEI) numbers through sophisticated machinery and then resell it in other parts of the country," he said, referring to a unique number used to identify mobile phones.