PESHAWAR -- UN High Commissioner for Refugees (UNHCR) Filippo Grandi and Mahira Khan, a Pakistani actress and UNHCR's goodwill ambassador, on Saturday (September 8) visited Afghan refugee families in Pakistan, calling for international support for their return home.
Grandi and Khan visited the families at the Azakhel Voluntary Repatriation Centre near Peshawar, accompanied by Mark Lowcock, the UN under-secretary-general for Humanitarian Affairs and emergency relief co-ordinator.
"While there will be no forced return [of Afghan refugees from Pakistan], the UN agency wants all Afghans to return home to Afghanistan, get resettled and live a normal life," Grandi said.
About 1.4 million registered Afghans refugees still live in Pakistan, Grandi said, and their voluntary repatriation will continue from Khyber Pakhtunkhwa (KP) and Balochistan.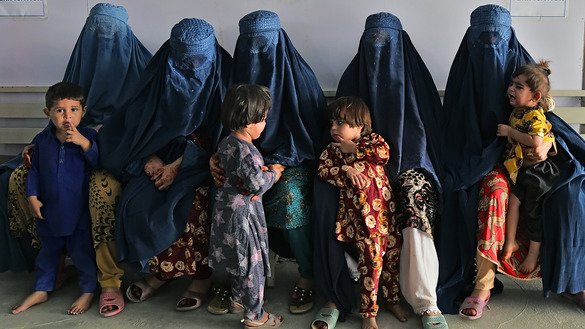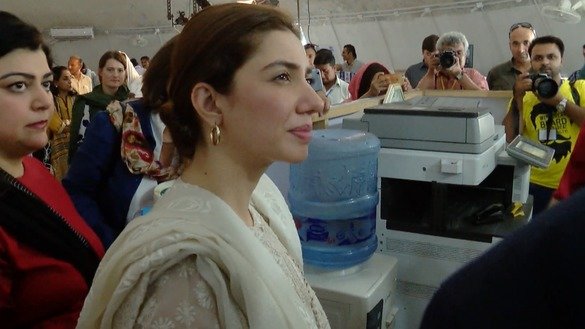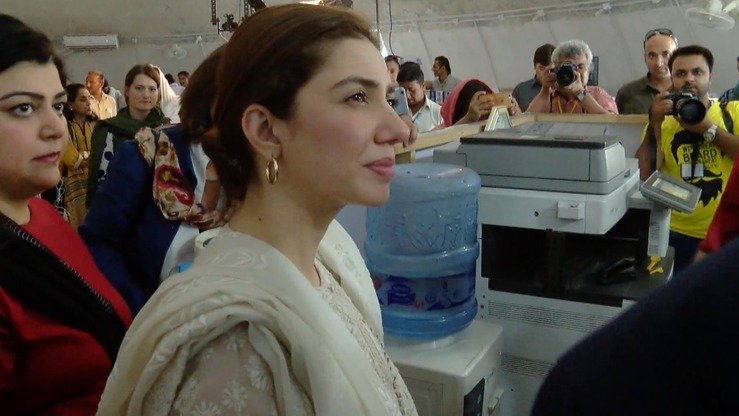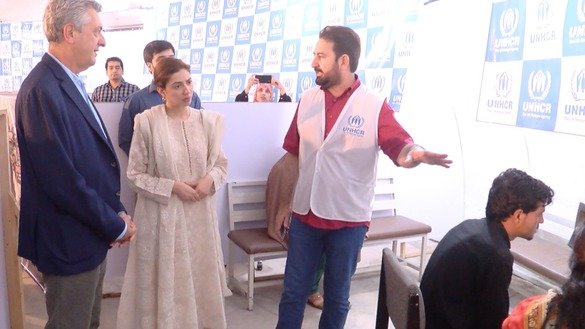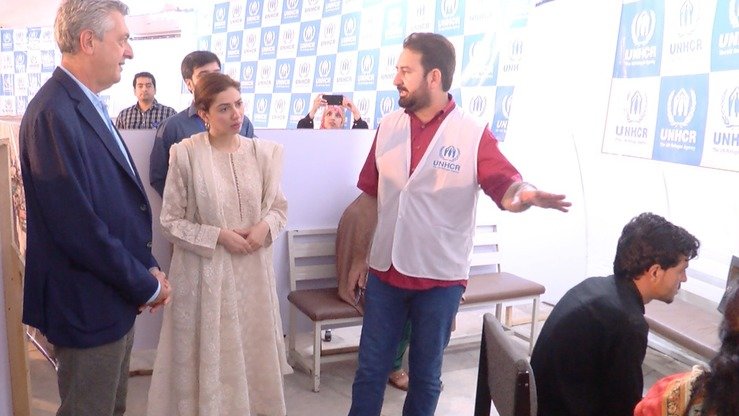 Grandi rejected the perception that Afghan refugees in Pakistan would never return to Afghanistan.
In the past 20 years, more than 4 million Afghan refugees have returned and many more are ready to go back home today, he said, admitting that "some [refugees] are reluctant to return because they are worried about security conditions and sustenance, which the world community must take care of."
More than 10,000 Afghan refugees have returned to Afghanistan since March 1, according to UNHCR data.
On September 9, about 45 refugee families left the voluntary repatriation centre for their home country.
Focusing on education
"Youth make up two-thirds of the Afghan refugee population in Pakistan. They need to be empowered through education and skill training so they can contribute to the host communities in Pakistan -- and help rebuild their country when they return," Grandi told Pakistan Forward.
Khan the actress "is a powerful advocate for highlighting refugee issues, especially youth", he said.
More than half of the refugees are children -- and if the international community focused on their education, it would ensure a better future for the Afghan nation, Khan told Pakistan Forward.
"I am here to help," she said. "I am very happy to visit KP for the first time and meet with the Afghan refugees. I personally wanted to help the refugee children and educate them."
"They are the third generation of Afghans returning to the country after living [in Pakistan] for 40 years, so they must be helped out with security, jobs and decent living conditions," said Khan.
"[These children] are the future of a bright Afghanistan," Khan said.
Afghan refugees living in KP praised Khan for advocating for their children's education, saying that they consider education an antidote to extremism and a key to a stable and prosperous Afghanistan.
Outside a refugee camp, Maroof Khan, 54, told Pakistan Forward that he had fled war-torn Afghanistan over 30 years ago and is now going back.
"My children received a good education in Pakistan, and I am thankful to my Pakistani brothers. I want education and peace for all Afghan children," he said.
Abdullah, who was also returning home with his two children, told Pakistan Forward he was happy to see Khan speaking for Afghan children's education.
"I would request for more investment in Afghan girls' education as it's time to educate our girls and future mothers," Abdullah said.