ISLAMABAD -- Much of Pakistan looked on in hope as Pakistan Tehreek-e-Insaf (PTI) chief Imran Khan was elected Friday (August 17) as the country's next prime minister.
National Assembly members cast 176 votes for the PTI chief, and 96 for his only rival, Pakistan Muslim League-Nawaz (PML-N) chief Shahbaz Sharif.
Following the vote, many of the chamber members congratulated the former cricket star.
"I promise my nation today that we will bring the tabdeeli [change] that this nation was starving for," Khan said following the vote. "We have to hold strict accountability in this country; the people who looted this country, I promise that I will work against them."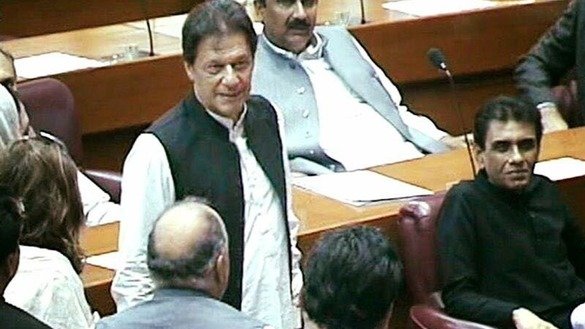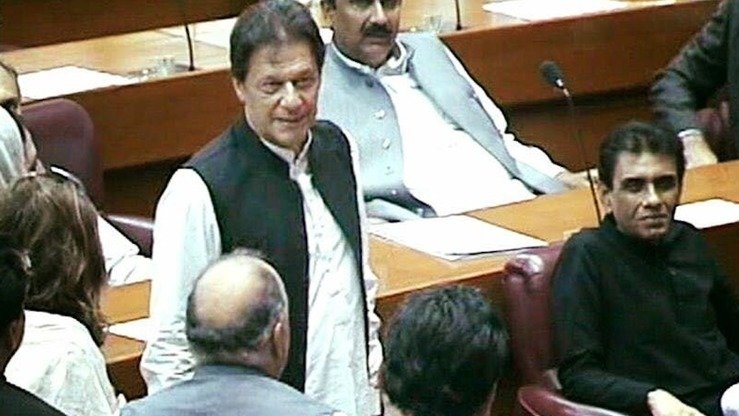 "The money that was laundered, I will bring it back -- the money that should have gone towards health, education and water, went into people's pockets," he said.
Khan's will take the oath of office on Saturday (August 18).
Khan faces a new era in the country's political history as Pakistan completes only its second peaceful transition of power, and new democratic forces -- namely the surge in women and youth voters -- will play into future policies and decisions.
Major challenges
Khan's government faces myriad challenges, from population growth to simmering extremism.
Security has dramatically improved across Pakistan following a crackdown on militant groups in recent years, but analysts have long warned that the country is not tackling the root causes of extremism and that militants can still carry out spectacular attacks.
Pakistan faces growing fears of a balance of payments crisis, with speculation mounting it will have to seek its second bailout in five years from the International Monetary Fund.
Meanwhile, Pakistan has one of the highest birth rates in Asia at about three children per woman, and analysts say unless more is done to slow growth, the country's natural resources -- particularly drinking water -- will not be enough to support the population.
Pakistan is on the verge of an environmental disaster if authorities do not urgently address looming water shortages, analysts say.
Finally, the imbalance of power between the civilian government and the armed forces has long been seen as an impediment to democracy and progress.
New ways forward
Observers will watch how Khan begins his tenure, but he has given some indications as to how he will address some key issues.
Khan has vowed to foster a "balanced relationship" with the United States.
"We want a relationship with America that benefits both countries, that is a balanced relationship, and God willing, we will try our best for that balanced relationship," Khan said in his televised victory speech July 26 after his party won the general elections.
The new prime minister has vowed to foster ties with Afghanistan with an emphasis on open borders and free trade.
Afghanistan has greatly suffered from war and violence over the past few decades and Pakistan is ready to co-operate in bringing peace to the war-ravaged nation, he said.