ISLAMABAD -- Millions of voters across Pakistan thronged to the polls Wednesday (July 25) and are eagerly awaiting the results of the tight race.
Almost 106 million citizens were eligible to vote in the parliamentary election in what is meant to be a rare democratic transition in the country, which has been ruled by the military for roughly half its history.
Widespread accusations of pre-poll rigging by the armed forces have tarnished the elections, but the military has rejected the accusations and said it has no "direct role" in the electoral process.
The campaign season was also marred by the expansion of extremist religious parties, such as the Milli Muslim League, linked to Hafiz Saeed, the man accused of masterminding the 2008 Mumbai attacks.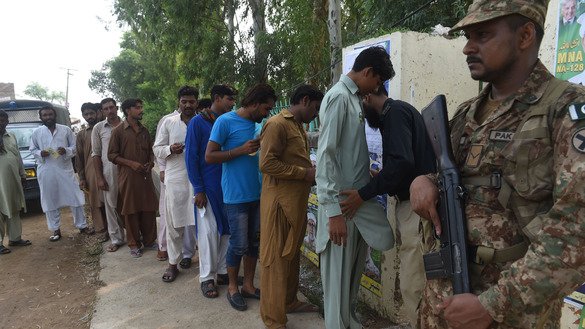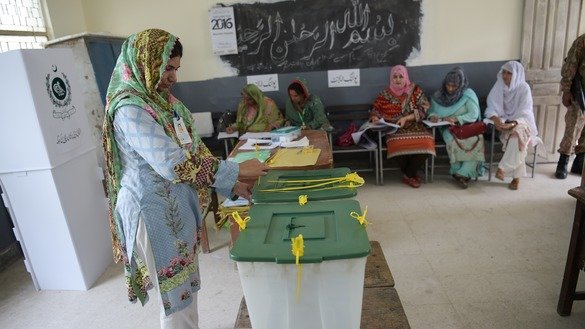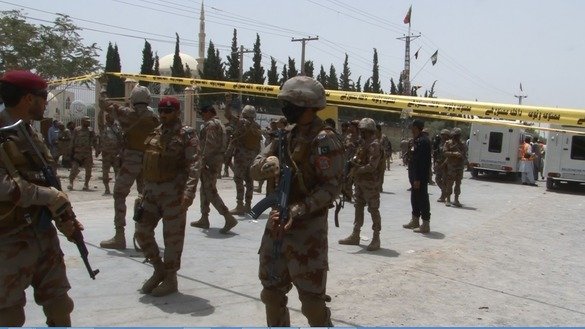 Up to 800,000 police and troops had been stationed at more than 85,000 polling stations across the country to ensure security after a string of bloody militant attacks in the final weeks of the campaign killed more than 180 people, including three candidates.
Braving violence
Despite stepped up security, an earlier attack in Balochistan Wednesday left one policeman dead and three wounded when a thrown hand grenade landed at a polling station in the village of Koshk.
In Swabi, one Pakistan Tehreek-e-Insaf (PTI) worker was killed in an exchange of fire with a rival party, police said.
Meanwhile, an election day blast killed at least 31 in Quetta.
"[The bomber] was trying to enter the polling station. When police tried to stop him he blew himself up," Hashim Ghilzai, a local administration official, told AFP.
Five police officials and two children were among those killed.
Seventy people were injured in the bombing, the second this month in Balochistan Province claimed by the "Islamic State of Iraq and Syria" (ISIS).
On July 13, an ISIS suicide bomber killed 153 people at an election rally in Mastung.
A tight race
The contest has largely become a two-way race between Imran Khan's PTI, and the incumbent Pakistan Muslim League-Nawaz (PML-N) of ousted premier Mian Muhammad Nawaz Sharif, whose brother Shahbaz is leading its campaign.
Khan cast his vote in Bani Gala, a suburb of Islamabad, telling the media it was "time to defeat parties which kept this country hostage for years".
The first voter to enter a polling station in Lahore was a woman, business executive Maryum Arif, who told AFP "the law and order situation is fine here".
She was followed shortly after by Shahbaz Sharif, who called on Pakistanis to "get out of their homes and ... change the fate of Pakistan" before casting his own vote and flashing a victory sign.
A third party, the Pakistan Peoples Party headed by Bilawal Bhutto Zardari -- son of Benazir Bhutto, the former prime minister slain in 2007 -- could be called upon to form a coalition with any winner.
More than 19 million new voters, including millions of women and youths, may prove decisive.
"Our predictions are very murky right now. It's still up for grabs," Bilal Gilani, executive director of pollster Gallup Pakistan, told AFP Tuesday (July 24).