PESHAWAR -- Ahead of the Wednesday (July 25) general elections, Pakistan has deployed tens of thousands of police and army personnel who have pledged to protect the democratic process with neutrality.
More than 12,000 candidates are running for 272 National Assembly and 577 provincial assembly seats nationwide. More than 20,000 polling stations have been declared "sensitive", while some areas have already witnessed election related violence.
In the latest incident, a Tehreek-e-Taliban Pakistan (TTP) suicide bomber killed Pakistan Tehreek-e-Insaf (PTI) party candidate Ikramullah Gandapur and his driver Sunday (July 22) in Kulachi, Dera Ismail Khan. Gandapur, a former Khyber Pakhtunkhwa (KP) provincial minister, was running for the KP provincial assembly.
An "Islamic State of Iraq and Syria" (ISIS) suicide bomber struck a political rally in Mastung, Balochistan, July 13, killing 149 people and injuring 186 in one of Pakistan's worst-ever terror attacks.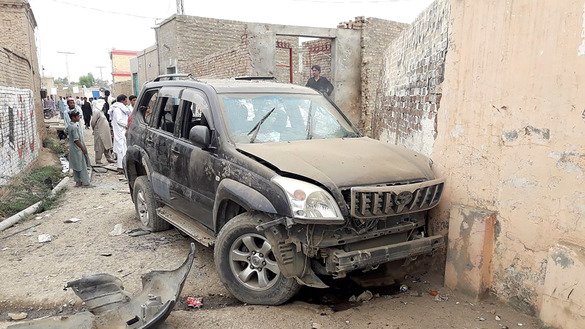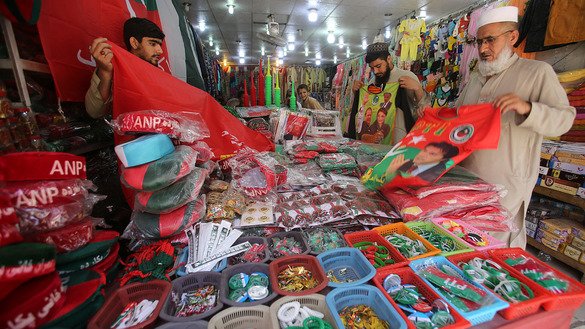 On July 10, Awami National Party (ANP) leader Haroon Bashir Bilour and 21 other party members were killed in another TTP suicide bombing at an election rally in Peshawar.
Securing sensitive polling stations
"About 60,000 policemen will protect election activities, while 28,000 will perform other policing functions during the polling process," KP Inspector General of Police (IGP) Mohammad Tahir told Pakistan Forward.
Regional police officers have orders to inspect all polling stations to ensure security during the elections.
KP election workers will transport ballot boxes and ballot papers to polling stations and back to the judicial complex in Peshawar after the polls close under strict police and army security.
"KP Police have support from 66 Frontier Constabulary platoons and 500 personnel of Pakistan-administered Jammu and Kashmir Police," Tahir said.
Rescue 1122 teams are also ready to respond.
"We have alerted all our teams in Peshawar and other parts of the country to respond within the minimum time on the polling day in case of emergency," Bilal Ahmad Faizi, a Rescue 1122 spokesman, told Pakistan Forward.
Army, police swear neutrality
"The Election Commission of Pakistan requisitioned the Pakistan Armed Forces ... to assist them in free, fair and transparent conduct of elections 2018," Inter Services Public Relations spokesman Maj. Gen. Asif Ghafoor said in a statement Saturday (July 21).
The army "shall undertake this mandated duty enabling the people of Pakistan to freely exercise their democratic right in a safe and secure environment", he said.
Capital City Police Officer Peshawar Qazi Jamil ur Rehman told Pakistan Forward that all of his officers took an oath July 21 to perform their duties during the election process with neutrality.
Police officers have been directed to remain apolitical and to comply strictly with the law.
"[We have] erected more checkpoints, strengthened entry and exit points, and ordered all police officers in the provincial capital to remain alert following the [recent] terrorist attacks," Rehman said.
Nationwide security
Other provinces also have taken emergency security measures after the recent terrorist acts.
"We have intensified search operations and intelligence based actions to go after suspicious elements and to ensure a peaceful election," Punjab Deputy IGP Sohail Habib told Pakistan Forward.
In Sindh, police and Rangers have chalked out a comprehensive security plan for the coming elections.
"Sindh Rangers and police will work together for peaceful holding of elections, and both will respond to any untoward incident," Sindh IGP Amjad Javed Saleem said in Karachi July 18.
About 100,000 policemen will be deployed at polling stations in Sindh, he said.
'Come and vote'
Alam Khan, a political worker in his mid-30s from Peshawar, urged both men and women to vote July 25.
"People should come in large numbers from all over Pakistan and vote for the candidates and parties of their choice if they want to improve the political system," he told Pakistan Forward.
"It is the first time that so many female candidates are in the running," he said. "Now, female voters should also come out and support their candidates."