SHANDUR -- The Shandur Polo Festival is observed every year in July on the highest polo field in the world, situated 12,500 feet above sea level.
The festival this year was held July 7-9.
"Shandur Valley hosts thousands of tourists who travel from all over Pakistan and around the world to be a part of the spectacular polo match played between historical rivals Chitral and Gilgit-Baltistan," Khyber Pakhtunkhwa Secretary of Tourism, Sports and Archaeology Muhammad Tariq told Pakistan Forward.
"With oxygen levels dropping drastically at this height, the match is played freestyle, i.e., without any rules, which makes the game even more challenging," he said. "During halftime, the locals entertain the spectators with traditional and cultural performances."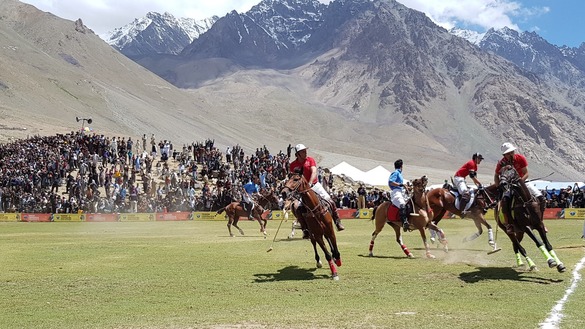 To determine who wins, Chitral and Gilgit-Baltistan each send four teams -- A, B, C and D -- to play against those on the other side.
Each team has six members. Although any of the teams can reach the finals, team A on each side is considered to have the best players.
This year, team A of defending champion Chitral defeated team A of Gilgit-Baltistan by 10-5 in the final on July 9.
Frontier Corps Inspector General KP North Waseem Ashraf awarded the champions cash prizes and trophies.
The game is evidence of the cultural diversity, harmony and peace in Pakistan, he said.