PESHAWAR -- Khyber Pakhtunkhwa (KP)'s law and order situation is continuing to show improvements, including the fewest terrorist incidents in four years, according to officials.
There were 21 incidents of terrorism reported during the first five months of 2018, compared to 53 for the same period last year, KP Police spokesman Waqar Ahmad told Pakistan Forward.
This marks the "fewest [terrorist incidents] in the past four years", he said. Police recorded 52 incidents during the same period in 2014, 108 in 2015, 113 in 2016 and 53 in 2017.
During the same reporting period, the KP Counter Terrorism Department (CTD) defused 419 improvised explosive devices (IEDs), Ahmad said. In comparison, the CTD defused 77 IEDs during the same period in 2014, 228 in 2015, 206 in 2016 and 152 in 2017.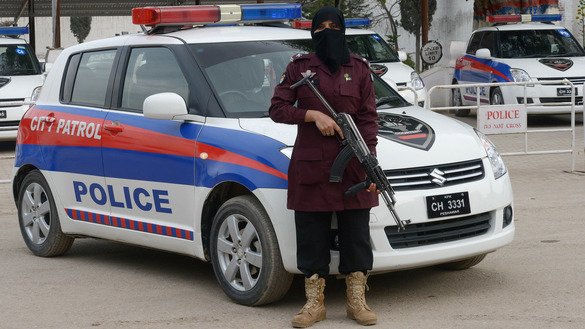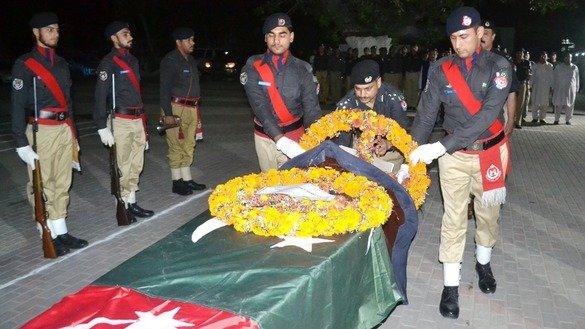 KP Police also recorded plummeting incidence of other crimes that had been on the rise in KP.
For example, 10 incidents of extortion were reported from January to May, compared to 58 during the same period in 2014, 113 in 2015, 67 in 2016 and 44 in 2017, according to the Central Police Office in Peshawar.
"Also, 15 targeted killings were reported in the first five month period, against 8 in [the same period in] 2014, 55 in 2015, 77 in 2016 and 29 in 2017," Ahmad said.
Three kidnappings for ransom were recorded from January-May 2018, compared to 17 during the same period in 2014, 26 in 2015, 16 in 2016 and 7 in 2017.
Safety returns
"Effective operations as well as the sacrifices of the KP Police have brought the improved law and order situation to the province and the rest of the country," Riffat Ullah Orakzai, a Peshawar-based journalist, told Pakistan Forward.
"The bravery of the public combined with the efforts and the sacrifices of the security forces is what led to the terrorists' defeat in KP and the rest of the country," he said.
KP residents feel safe now, said Abdul Hadi, a trader in his mid-40s from suburban Peshawar.
"We used to hear about bombings daily in Peshawar and many other districts," he told Pakistan Forward. "There are still a few terrorist acts happening ... but the improvement is significant."
The public is no longer scared to send children to school or to go shopping as it was in the past, he added.