PESHAWAR -- Security has been upgraded across Pakistan, particularly in Khyber Pakhtunkhwa (KP), ahead of Eid ul Fitr, which begins Saturday (June 16).
KP Inspector General of Police Salahuddin Khan Mehsud "has issued directives to all the regional and district police officers in a letter ahead of Eid to personally visit sensitive places and inspect the level of security", KP Police spokesman Waqar Ahmad told Pakistan Forward.
Police commanders have orders to conduct more patrols at trade centres that attract large numbers of shoppers daily, he said, adding that the KP Bomb Disposal Unit and sniffer dogs will sweep through trade centres during peak hours.
"[Police] have been instructed to strengthen [security at] entry and exit points to the cities, and to increase search and strike operations and snap checks to prevent any terrorist attack ahead of or during Eid," he said.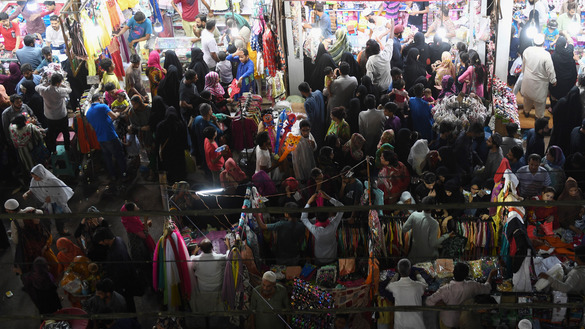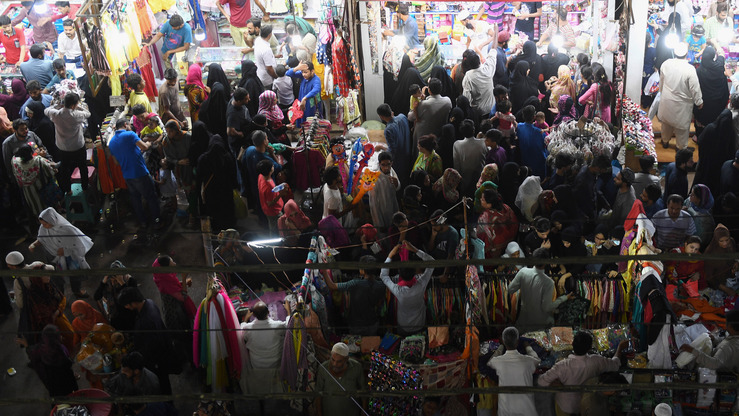 Capital City Police Officer Qazi Jamil ur Rehman said he personally visited busy trade centres and boundary posts to determine their security preparedness and boost morale in the run-up to Eid.
"Apart from the deployment of policemen and policewomen in trade centres, the personnel deployed at entry and exit points have been further alerted to keep a check on any suspicious movement," he told Pakistan Forward.
Rehman and KP Senior Superintendent of Police Operations Javed Iqbal toured security posts on the boundaries with the tribal belt on June 10.
That day, Rehman inaugurated a bomb-proof building at the Manzoor Shaheed police post, one of 31 bomb-proof police posts built recently on KP's boundaries with Khyber and Dara Adamkhel.
Such posts "can counter any kind of bomb or rocket attack", he said.
Toy guns, irresponsible gunplay discouraged
Authorities in KP and the rest of Pakistan have also launched an educational campaign to discourage dangerous celebratory gunfire and the sale of toy guns.
A number of district governments have banned the sale of toy guns to reduce the culture of violence. Police have orders to act against those found selling or transporting the toys.
"Banners and posters against the practice of aerial firing have been displayed on patrol cars, in trade centres and all over cities," Atiq Shah, a Peshawar police officer, told Pakistan Forward.
Many people have been killed or paralysed by stray bullets, especially in KP, on festive occasions.
Celebrities, athletes and other public figures have made video appeals on television and social media, asking the public to discourage aerial firing and to help police identify any culprits.
Station house officers also have orders to include religious scholars, elected representatives and community elders in campaigns against aerial firing, Shah said.