RAWALPINDI -- Eid ul Fitr is the busiest shopping season in Pakistan, with men, women and families shopping for new clothes, shoes, bangles, henna and other goods.
In the week leading up to Eid, which this year is expected to start on either Friday or Saturday (June 15 or 16), shopping centres in Rawalpindi and Islamabad have been full of customers from after iftar until late night.
With the return of peace and security, shoppers say they now have peace of mind.
"In 2016 and 2017, I didn't like to stay in crowds because of security threats," Usman Mughal, a shopper in Rawalpindi, told Pakistan Forward. "Today I spent five hours happily shopping with my family."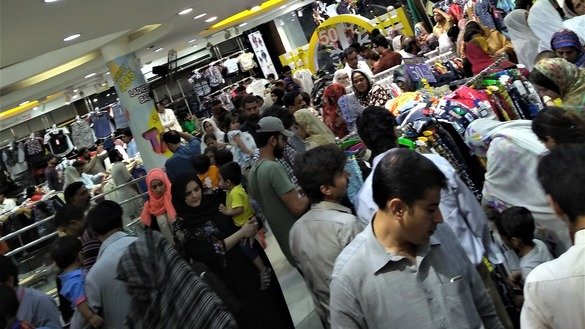 "I am already done with my Eid shopping," said Musawar Shah Barki, another shopper in Rawalpindi buying baby clothes for his uncle's son.
"There is a wonderful collection of new clothes for children," he told Pakistan Forward with a smile.