ISLAMABAD -- Pakistan is taking steps for the second ever democratic transfer of power in the country's history.
Pakistan's ruling and opposition parties on Monday (May 28) announced the appointment of former Supreme Court Chief Justice Nasir ul Mulk as caretaker prime minister.
The tenure of the current government, led by Prime Minister Shahid Khaqan Abbasi, is set to end on May 31. A caretaker administration will be in charge after parliament is dissolved and until a new government is formed following elections.
"Today is an important day in the democratic history of Pakistan, the name was chosen after consensus was reached," Abbasi said during a press conference Monday. "We have chosen a person whose past is very clear."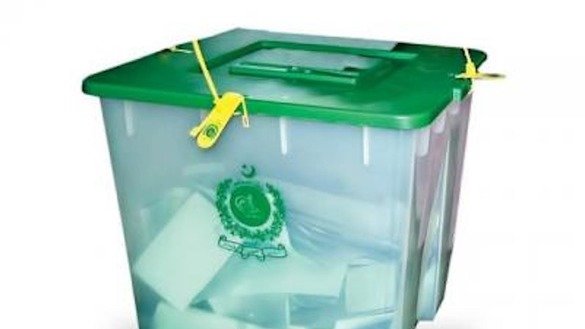 Pakistan Peoples Party (PPP) leader and opposition leader in the National Assembly Syed Khursheed Shah said that Nasir, who served on the top court for nearly a decade -- including a stint as chief justice from July 2014 to August 2015, had backing across the political spectrum.
The appointment of the widely respected judge came as a surprise because he had not been named as a potential frontrunner in recent discussions in the Pakistani press about who would take the helm as caretaker prime minister.
Pakistani legal experts expressed confidence that upcoming polls will be held in an impartial, free and fair manner with Mulk's appointment, Dawn reported.
"Justice Mulk is undoubtedly a man of character and impeccable integrity who always dispensed justice without fear or favour in accordance with the constitution and law," said Raheel Kamran Sheikh, a senior member of the Pakistan Bar Council.
Election date set
Pakistan will hold general elections on July 25, the government announced Saturday (May 26).
"This is the second consecutive parliament to complete its tenure and we are now looking forward to... [going] to the people to get their verdict on our performance," Finance Minister Miftah Ismail told AFP.
The July polls will bring to a head political tensions that have been mounting since former Prime Minister Mian Muhammad Nawaz Sharif was ousted by the Supreme Court on corruption charges last July and later barred from politics for life.
Nawaz Sharif was the 15th prime minister in Pakistan's seven-decade history to be ousted before finishing a full term.
Pakistan completed its first ever democratic transfer of power following elections in 2013, when the government headed by the PPP handed over to the Pakistan Muslim League-Nawaz (PML-N), following a landslide victory.
Voter registration for the upcoming election wrapped up in April, with more than 105 million Pakistanis eligible to vote.
The number of registered voters is up 23% from the last general election in 2013, the Election Commission of Pakistan (ECP) announced May 23. Of the 105.96 million registered voters, 55.9% are male and 44.1% are female.