KHAR -- Authorities are working to install more solar powered wells in Bajaur Agency in a step towards providing clean drinking water throughout the Federally Administered Tribal Areas (FATA).
The effort involves installing solar powered systems on non-functional tube wells, which are wells that use long pipes bored into underground aquifers and pumps to lift water.
"Because of a shortage of electricity in Bajaur Agency, most of the water tube wells are not functioning, and we are working to solve the issue," said Rafi Ullah, an officer with the agency's public health department, adding that the initiative was part of FATA's Annual Development Programme for 2016-2017.
The results of the project have been encouraging, he said.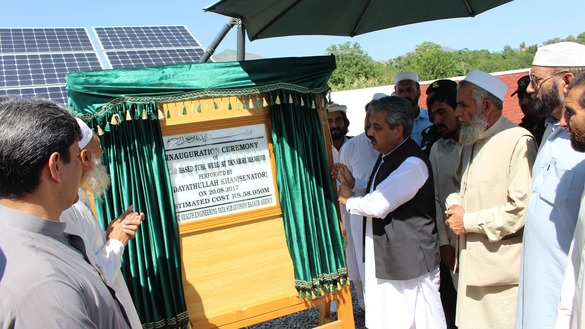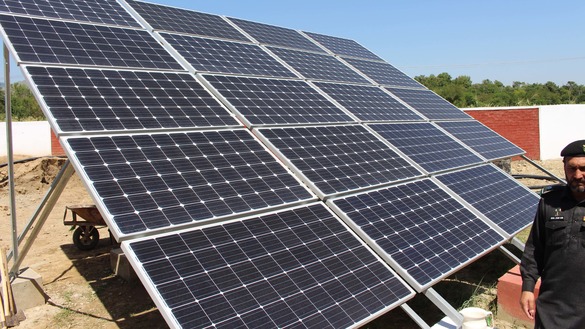 "We have converted 32 tube wells to solar energy in Bajaur Agency since July 2016," he told Pakistan Forward on May 1.
As a result, approximately 6,284 houses have obtained clean water in 32 villages, and 500 more families will be served upon the completion of seven projects through June 2018.
"Solar power systems to run tube wells are also effective because they have no high or low voltage issues," he said.
Uninterrupted water supply
"Previously we faced power shortages for days, which made water unavailable," Malik Shoaib, a tribal elder from the Mamond area of Bajaur Agency, told Pakistan Forward. "Now that has changed."
The tube wells, now powered by solar energy, have solved a major problem in the area, he said, adding that the highly reliable system can function smoothly for up to eight hours uninterrupted.
Abdul Wali, a resident of the Rehmanabad area of Bajaur, said that about 400 households have benefited from the solar-powered tube well in his area.
The system has "been working since 2017, and not once did it stop, for any repairs even", he told Pakistan Forward. The water from the well serves homes and irrigation.
Prior to the installation of the solar power system, the electrical system for the well would break down every few months and residents would have to raise funds for its repair, he said.
Growing demand for solar power
The use of solar power systems to pump well water is part of a growing trend to embrace solar energy.
The solar business has become a profitable source of income for many in the area, said Hafiz Allah, a merchant at the Inayat Killi market in Bajaur Agency.
Demand has grown as awareness of the technology has spread, he said.
"I sell about Rs. 500,000 ($4,300) worth of solar panels a month because demand for them has soared in Bajaur during the past few years," he told Pakistan Forward. "These panels are used not only to meet water needs but also to run other appliances at home."