LAHORE -- The Punjab government Monday (May 7) formed a joint investigation team to look into Sunday's suspected assassination attempt against Pakistan's Interior Minister Ahsan Iqbal, police said.
Punjab Police Deputy Inspector General Investigation Mohammed Waqas Nazir will head the five-member team, which is comprised of senior police, counter-terrorism and intelligence officials, Geo News reported.
Iqbal, 59, was shot in the right arm late Sunday as he prepared to leave a public meeting near his hometown of Narowal. He was recovering from surgery Monday, AFP reported.
Iqbal was targeted in the village of Kanjror just after he addressed a meeting of Christian and other minority communities, according to police.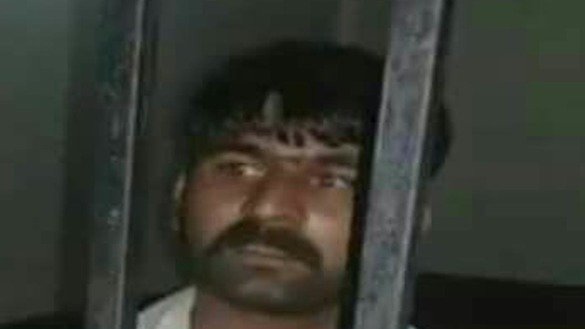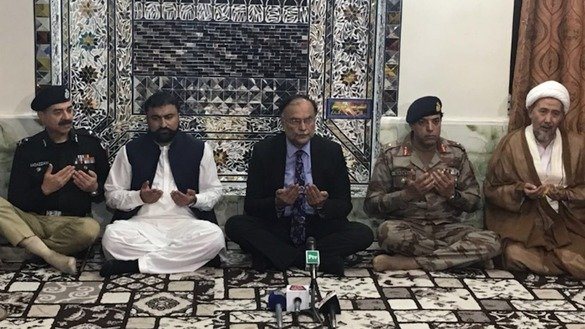 A man identified by police as Abid Hussein, said to be in his early 20s, was wrestled to the ground by officers and bystanders as he was preparing to fire a second shot. He was taken into custody and reportedly confessed to the crime.
"[The attacker] suddenly appeared from the crowd and opened fire", hitting Iqbal in his right elbow, Narowal District Police Officer Imran Kishwar told reporters.
Iqbal first underwent treatment in Narowal before a helicopter transported him to Lahore for surgery.
Iqbal is "stable" but will remain in the intensive care unit for two days, Shafqat Waseem Chaudhry, one of the five-member medical team responsible for the minister's care, told AFP.
Attack linked to blasphemy row?
Police are still investigating the attack but Narowal Deputy Commissioner Ali Anan Qamar told AFP that the shooter said he was inspired by the controversial amendment last year to the oath that political candidates must swear.
The row sparked a three-week sit-in last November by Tehreek-e-Labaik Yah Rasool Allah Pakistan (TLYR), a religious group turned Islamist political party, which paralysed the capital for more than a week.
The amendment altered some wording of the oath in which candidates avow that the Prophet Muhammad (Peace Be Unto Him) was the last prophet.
TLYR accused the government of modifying the oath to allow Ahmadis, a long persecuted Islamic minority sect that does not believe Muhammad (PBUH) to be the last prophet, to take it.
The amendment was later reversed.
Iqbal, a champion of Pakistan's much-persecuted religious minorities who has condemned hate speech against them, pushed for a negotiated settlement to the controversy, AFP reported.
Political violence condemned
This is not the first time Iqbal has been targeted by a TLYR follower.
On February 24, a TLYR member threw shoes at Iqbal in Narowal.
Former Prime Minister Mian Muhammad Nawaz Sharif and former Foreign Minister Khawaja Asif also were targeted by such insulting public assaults. TLYR followers hurled shoes at Nawaz Sharif in Lahore March 11, and another man threw ink at Asif in Sialkot March 10.
"This attack is more dangerous than the previous ones and may affect the PML-N campaign in upcoming general elections expected in July-August," Asim Naseer, a Lahore-based senior journalist, told Pakistan Forward.
Pakistanis and the international community swiftly condemned the attack on Iqbal.