KABUL -- Moscow's increasingly close ties with Tehran are exacerbating sectarian fault lines across the Muslim world and reveal the Kremlin's aim to gain influence by aligning with Iran's destablising activities.
The regime of Russian President Vladimir Putin for years has been attempting to regain relevancy in the Middle East, Afghanistan, Central Asia and beyond following the fall of the Soviet Union and the Russian Federation's subsequent international isolation.
Recent developments show that the Kremlin has decided to throw in its lot with Iran. From Afghanistan to Syria, and from Yemen to Iraq, Russia's backing of Tehran's divisive and expansionist agenda is evident.
This burgeoning relationship, however, has led to devastating consequences for inhabitants of those regions.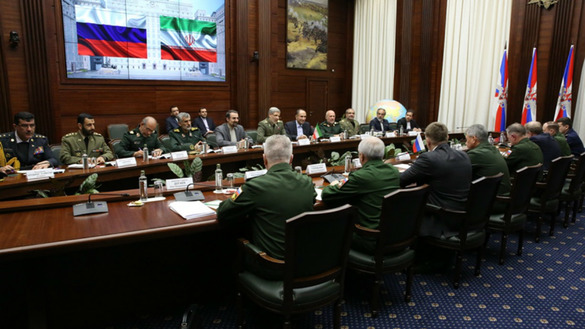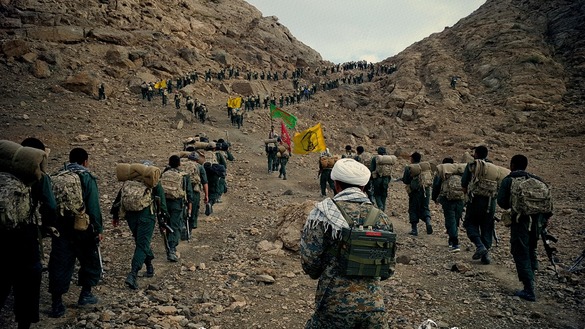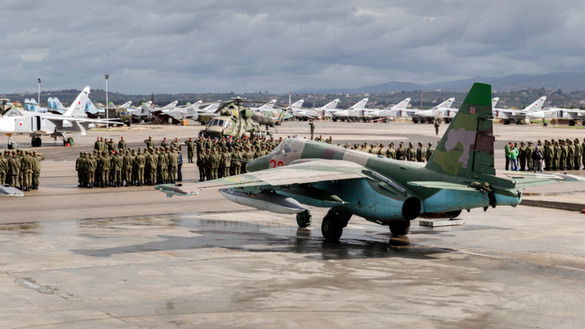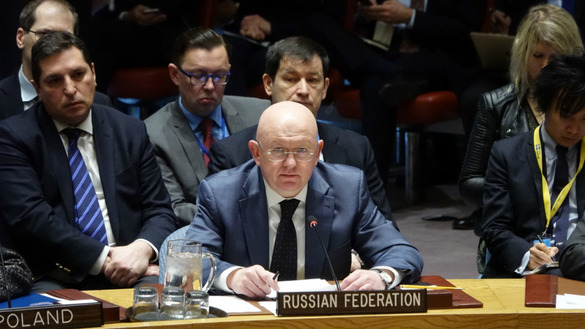 Exploiting Russia's military power and its permanent seat on the UN Security Council, Russia and Iran have formed an alliance that has cost tens of thousands of lives, displaced millions and exacerbated sectarian tensions in regions that are already fragile and explosive.
Backing the 'Shia crescent'
Russia and Iran's recent partnership largely began with the shared objective of propping up the regime of Syrian President Bashar al-Assad, who along with his father, Hafiz, before him, has long had ties with Tehran and its Islamic Revolutionary Guard Corps (IRGC).
Iran sees Syria as a key element in cementing its sectarian influence across the so-called "Shia crescent" -- a ring of countries that have a Shia majority or have a sizable Shia minority population spanning from Iran to Lebanon.
In particular, Syria serves as an overland conduit enabling Iranian arms shipments and influence to reach neighbouring Lebanon, where Tehran backs political-militant group Hizbullah against Tehran's long-time enemy Israel.
Russia, for its part, has long valued Syria as a client for its military hardware and jealously guards access to its only Mediterranean seaport in the Syrian city of Tartus.
With the outbreak of the civil war in Syria, Moscow saw an opportunity to indiscriminately brandish its military and power projection capabilities and to demonstrate influence in a region with a heavy US presence.
The common interest of maintaining the survival of the al-Assad regime has led Russia and Iran to send arms, fighters and money to prop up the Syrian military after almost eight years of war.
This support, in just Syria alone, has led to the deaths of an estimated 500,000 Syrians and displaced millions. Most of these deaths and displacements have befallen the Sunni majority -- those who oppose al-Assad and Iran's sectarian agenda.
Since then, the alliance between Russia and Iran has expanded to serve Iran's sectarian narrative and pursuits.
With Russia increasingly isolated on the international stage because of its meddling in foreign elections, invasions of neighbouring countries and support for autocratic regimes, it has turned to seeking allies in the same international predicament -- in this case, Iran.
Russia and Iran have long used the cover of "counter-terrorism" to hide their pursuit of sectarian and expansionist ends.
The two countries often liken the Syrian opposition -- citizens fighting for freedom from a dictator who gasses his own people -- to the "Islamic State of Iraq and Syria" (ISIS) and other extremist groups.
Russia and Iran appear to be relying on their false counter-terrorism narrative and on their alliance more than ever.
Russia uses UN veto to shield Iranian agenda
In addition to the military and intelligence co-operation, Russia has repeatedly used its veto power to block UN Security Council resolutions critical of Iran and Iran-allied states.
On top of a dozen vetoes Russia has used to protect the Syrian regime -- including on April 10 when it blocked a resolution condemning the regime's use of chemical weapons against civilians -- the Kremlin has protected Iran from punishment for its role in the Yemen war.
Russia on February 26 thwarted a UN Security Council resolution that would have pressured Iran over the illegal use of Iranian-made missiles by Shia Houthi insurgents in Yemen.
The resolution, which otherwise the 15-member council would have passed easily, was intended to renew an expiring UN arms embargo of the Tehran-backed Houthis -- and the mandate of a panel of experts that found Iran had violated it.
Instead, the Security Council was forced to pass a Russian-drafted resolution that renewed the arms embargo and mandate but avoided the mention of Iranian-made weapons in Yemen.
'Double game' in Afghanistan
Russia also has teamed up with Iran in Afghanistan, where ironically they are using a Sunni extremist group to do their bidding.
Much evidence exists that that both countries are supplying weapons, money and training to Taliban fighters, who are bent on overthrowing the Western-backed government in Kabul.
Russia and Russian media outlets have been seen stirring up sectarian and ethnic tensions in an attempt to destabilise the Afghan government and spreading fake news throughout the country.
After years of denials, Iranian Ambassador to Afghanistan Mohammad Reza Bahrami admitted in December 2016 that Iran has links to the Taliban.
This admission points to Iran's treacherous double game: it sends money, weapons and soldiers to Syria and Iraq while professing to fight "Wahhabi terrorism", but at the same time assists the Taliban -- a movement that in theory it opposes -- in Afghanistan.
As far back as 2007, Afghan officials noted that convoys carrying weapons for the Taliban were crossing into Afghanistan from Iran, according to news reports.
More recently, Taliban fighters have increasingly been found using Russian- and Iranian-made weapons.
Although Russia claims to be supporting the Taliban insurgency in Afghanistan to fight ISIS, Afghan officials say the Kremlin is undermining Afghan security and counter-terrorism efforts.