ISLAMABAD -- Iranian forces shelled Pakistani territory in Balochistan over the weekend, causing panic among locals as loud explosions rang out in the early morning hours.
Iranian border guards fired about six mortar shells into the Panjgur area Saturday (March 17) without provocation, said officials, Dawn reported.
No casualties were reported, but the incident is the latest in Iran's aggressive violations of Pakistani territory in recent months, which have prompted repeated protests by Islamabad.
Armed aggression
"The violation of Pakistan's territorial integrity by Iranian border guards has badly affected bilateral ties, and we have sent responses to senior Iranian security officials for their recent aggression," Mohammad Naveed, a senior security official posted in Panjgur, told Pakistan Forward.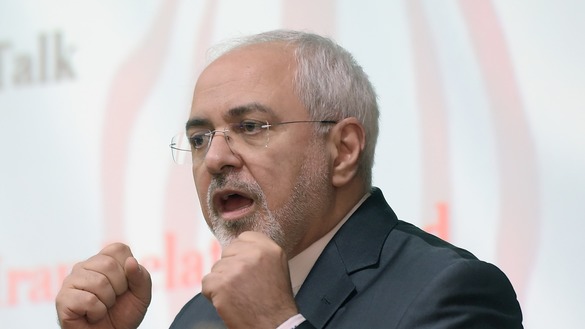 "Our soil has never been used against Iran. The firing by Iranian guards stirred immense panic among the local population, and hundreds of people are protesting against the shelling," he said.
"We have demanded senior Iranian officials take strict action against the border guards, who are criminally violating Pakistani boundaries," Naveed said.
"Our troops are very capable of responding to any armed aggression," he added.
More complications might occur in the future if Iran is not serious about fixing its ties to Pakistan, said Naveed.
"Iranian border forces have continually violated border rules in the past too; we have informed the federal government about the recent violation, so it can address the matter at the diplomatic level," he said.
Zarif's failed visit
The shelling comes on the heels of a three-day visit to Pakistan by Iranian Foreign Minister Mohammad Javad Zarif.
Zarif started his visit on the defensive, attempting to assure Pakistanis that Iran and its Islamic Revolutionary Guard Corps (IRGC) were not undermining the sovereignty and security of Pakistan -- an assertion disproved by the latest shelling incident.
During Zarif's visit, Pakistan conveyed its concerns over continued Iranian aggression -- namely Iran's support for a failed attack on the inauguration of the Turkmenistan-Afghanistan-Pakistan-India (TAPI) pipeline that Pakistani Prime Minister Shahid Khaqan Abbasi attended and its continuing recruitment of Pakistani Shia into Iranian militias.
"Iran is supporting anti-Pakistan elements in the region, and it wants to inflame border tensions for its growing aggression [in the region]," said Nabeel Yousaf, a former senior Pakistani intelligence official based in Rawalpindi.
"Iran is striving for a central role in the region, and the violation of Pakistani territorial integrity may be an attempt to increase its influence in the restive bordering areas," Lt. Gen. (ret.) Talat Masood, a senior defence analyst based in Islamabad, told Pakistan Forward.
"The ongoing cross-border violations could cause more obstacles in Pakistan-Iran ties," he said.
[Abdul Ghani Kakar contributed to this report from Quetta.]