ISLAMABAD -- Pakistani religious scholars are raising concerns over Iran's alleged conspiracies against Muslim countries and support for terrorist groups in the region.
Of particular note is the development of Chabahar port, Iran, which goes against Pakistan's interests and will escalate tensions in the region, the Pakistan Ulema Council (PUC) said February 28 at its "Call of the Nation" conference in Islamabad.
Chabahar includes two separate ports, Shahid Kalantari and Shahid Beheshti.
The PUC said Iran is planning to move "Islamic State of Iraq and Syria" (ISIS) members to Afghanistan via Chabahar and use the port for "espionage and terror activities" against Pakistan, Al Arabiya reported March 1.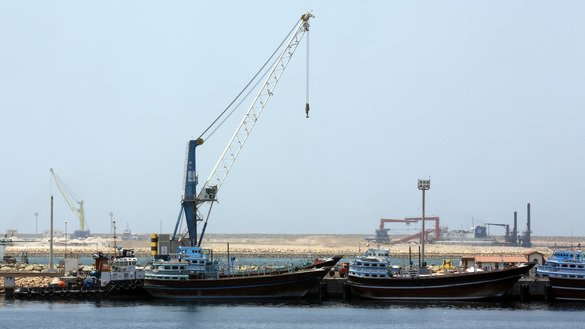 "The latest decision by Iran is reprehensible and intended to dent unity among the Muslim countries," PUC chairman Maulana Hafiz Muhammad Tahir Mehmood Ashrafi told Pakistan Forward in an exclusive interview. "It amounts to supporting terror groups."
"We want a guarantee from Iran that [the port] will not be used for supporting and supplying arms to terrorists," he said. "We cannot afford terrorism anymore."
"We have been urging Pakistan's government to take up this issue with Iran and safeguard the interests of the countries that oppose terrorism," Ashrafi said, adding that Pakistan's religious scholars are unanimous in calling on Iran for the sake of regional and global peace to stop supporting terror groups.
"We are concerned about the security of our country and therefore want Iran to stay away from measures that can destabilise our security," he said.
Iran stands against Pakistan's interests
Iran should clear up allegations of its involvement in supporting terrorism in Afghanistan, said Ubaid Ur Rehman, a Pakistan studies lecturer at the University of Peshawar.
"There is growing concern within the Afghan government that Iran has been supporting certain Taliban groups," he told Pakistan Forward.
The development of the port gives "credence to the accusations that Iran wants to facilitate the movement of terror groups to Afghanistan using Chabahar", he said, adding, "Pakistan will be at the receiving end."
Pakistan has made immense sacrifices against terrorism and should not ignore moves that harm its security, said Maulana Syed Yousaf Shah of Nowshera District, who also participated in the conference.
"Therefore, we call on Iran and other countries to work for a peaceful world instead of making decisions that benefit pro-war players," he told Pakistan Forward. "Pakistan is a sovereign country and has every right to defend itself against violence."
"We also condemn atrocities in Syria," he said. "We, the religious scholars, will not allow terrorism in the region."