PESHAWAR -- Students and faculty members of Peshawar's Agriculture Training Institute, renamed the Agriculture Services Academy (ASA), resumed academic activities February 6 following a deadly terrorist attack last December.
Militants stormed the academy December 1, killing eight students and a security guard and wounding more than 37 people.
The four Tehreek-e-Taliban Pakistan (TTP) militants, including suicide bombers, disguised themselves in burqas and opened fire before security forces killed them.
"We are very happy that our institute has been reopened and that classes have restarted," Ahmad Lal Badshah, a third-year veterinary sciences student, told Pakistan Forward.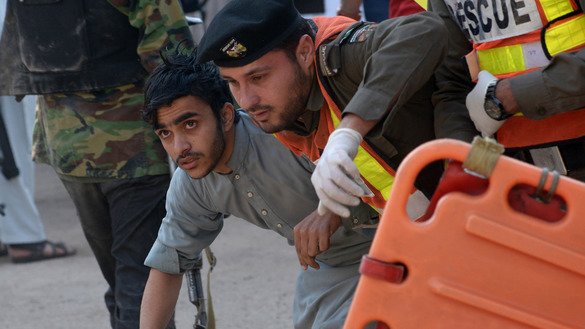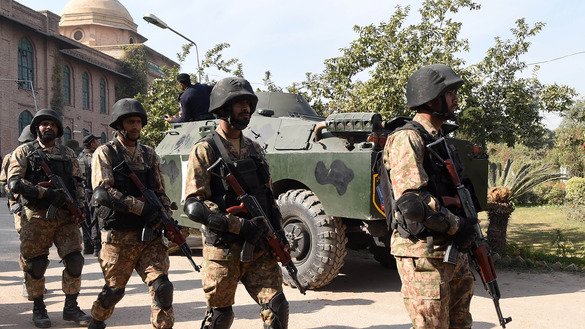 "Although the attack left indelible marks on our minds and souls, it could not dent our desire to obtain knowledge and excel in education," said Badshah, a resident of Tank District, Khyber Pakhtunkhwa (KP), who was present during the bloodshed.
"I was sitting in my hostel room when the firing began," he said. "It was a very horrifying moment. Everyone was running for safety."
Badshah said he scaled a boundary wall and jumped out to escape the shooting, breaking his left leg.
'Militants cannot make us afraid'
"My parents were very worried about my safety after hearing about the resumption of classes, but finally advised me to return," Badshah said.
"The Taliban cannot succeed in terrifying youth from seeking an education," he said. "Even the most gruesome attack at the Army Public School in 2014 -- which claimed more than 140 precious lives, mostly students -- didn't deter parents from sending their children to school."
Ehtesham-ul-Haq, a third-year veterinary student from Mohmand Agency, Federally Administered Tribal Areas (FATA), said he was lucky to escape the barrage of bullets on December 1.
Now, he said, he is happy to return to classes, but "grieved over not seeing our martyred colleagues".
One of those killed was a close friend, Bilal Ahmad, an agriculture student from Mansehra District.
"Tears came to my eyes when I saw the empty seat of my close friend," he told Pakistan Forward. "We miss our colleagues who lost their lives."
"Time will heal our wounds, but one thing is clear: such acts of cowardice by a handful of militants cannot make us afraid and we will continue to get education at all costs," he said.
Enhanced security
"The morale of students was high on the first day of the resumption of classes," ASA Principal Malik Zulfiqar told Pakistan Forward, adding that about 90 of the 300-strong student body attended the first day of classes.
"The majority of the students at our institute are boarders, and those belonging to remote areas are still coming, so [those numbers] will rise in the coming days," he said.
The students had an assembly on the first day and recited from the Koran in remembrance of those killed in December, he said.
The administration has increased the number of security guards from four to ten, he said. It is also holding discussions with the provincial government to raise the height of the school's boundary wall and to redesign it for more security.
It is also working with the KP Health Department to arrange counselling for students and staff to help them recover from any trauma they suffered, he added.
The school will build a monument on campus to honour the victims of the attack, Zulfiqar said.
"We cannot forget our students and staff member who embraced martyrdom and will remember them for the rest of our lives," he said.