ISLAMABAD -- Trade ties between Pakistan and Indonesia are thriving, officials say on the heels of Indonesian President Joko Widodo's recent visit to Pakistan.
"Indonesia has been an important trading partner of Pakistan," Pakistani Commerce Secretary Younus Dagha told Pakistan Forward following Widodo's state visit to Pakistan January 26-27.
During the visit, Widodo and Pakistani Prime Minister Shahid Khaqan Abbasi emphasised their intentions to expand trade, investment and economic co-operation to foster the long-term relationship between the two countries.
In 2005, Pakistan signed the Comprehensive Economic Partnership Agreement with Indonesia. In 2012, the two nations entered into a Preferential Trade Agreement (PTA), which came into effect the next year.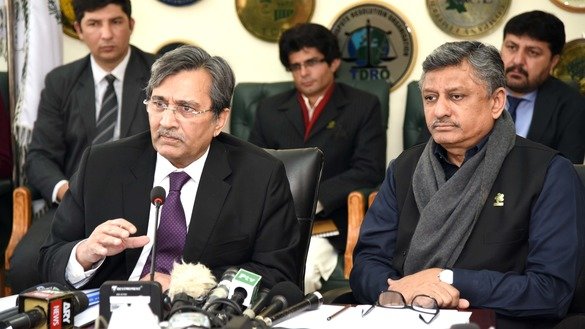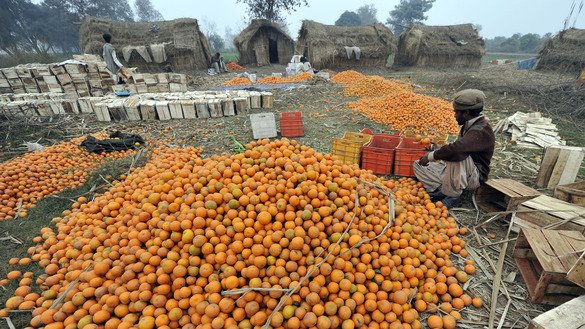 "As a result, trade with Indonesia has increased from $1.23 billion [Rs. 136.1 billion] in 2011-2012 to $2.26 billion [Rs. 250 billion] in 2015-2016 and to $2.44 [Rs. 265.5 billion] in the year 2016-2017," Dahga said. "The growth in trade came from an increase in Indonesia's exports to Pakistan."
A win-win proposition
One of the priorities moving forward is to reduce the trade deficit that Pakistan runs with Indonesia and to increase two-way investments, thereby diversifying and expanding economic ties.
During meetings to review past PTAs in February and August 2017, Pakistan's Ministry of Commerce raised the issue of the Pakistani trade deficit and Indonesia's imposition of non-tariff barriers (NTBs).
"The Pakistani side urged the Indonesian side to make this PTA mutually beneficial for both countries and also remove NTBs on Pakistani products," Dahga said.
Under the PTA, Pakistan offered preferential tariffs to Indonesia on 313 tariff lines, whereas Indonesia reduced tariffs on 232 tariff lines for Pakistan.
After a series of consultations, both countries agreed to revise the PTA with an additional protocol to address the imbalance in their trade, making the agreement a win-win proposition, Dahga said. The protocol and various memoranda of understanding were inked during the January visit.
"After protracted negotiations and persistent efforts of the Ministry of Commerce, the Indonesian side has now agreed to immediately reduce tariffs to zero on 20 tariff lines of Pakistan's prime interest," he said.
Major items included mangoes, broken rice [rice with grains broken during processing], tobacco, yarn, fabric, denim, garments, towels and bed linens. The 20 tariff lines in question account for about 25% of Pakistan's global exports and about $600 million (Rs. 66.4 billion) of Indonesia's global imports.
Removing other restrictions
Moreover, Indonesian Trade Minister Enggartiasto Lukita January 26 announced the abolition of quota restrictions on the import of Pakistani kinnow (mandarin oranges).
Indonesia will import 60,000 tonnes of kinnow valued at $33 million (Rs. 3.7 billion) this season, estimated Pakistani exporters and the Commerce Ministry.
"Pakistan has an enterprising trade relationship with Indonesia," said Majyd Aziz of Karachi, president of the Employers' Federation of Pakistan and founding chairman of the Pakistan-Indonesia Business Forum.
"For many years, we have imported Indonesian coal in the millions of tonnes per year to help reduce our perennial power shortage," he told Pakistan Forward. "Moreover, we regularly import millions of dollars' worth of Indonesian paper."
"However, we urgently need to export more Pakistani goods," he said.
Opening the market for rice
Rice is another mutually beneficial area of trade, the sides agreed.
Previously, rice imports fell under the control of the Indonesian Bureau of Logistics. Under a recent change, Indonesia will import a large quantity of rice from Pakistan and other countries through private sector agreements.
"Indonesia shares a good trading history with Pakistan and is a major import and export [partner]," said Malik Muhammad Jahangir of Lahore, former president of the Rice Exporters Association of Pakistan and founding member of the Pakistan Indonesia Business Forum.
"I am so delighted to state that for the first time Pakistan will be exporting white rice (non-basmati) to Indonesia, as two Pakistani companies have secured an order of 65,000 metric tonnes of rice on January 19," he told Pakistan Forward.
"The [agreement] will prove to be a milestone in tapping the huge Indonesian white rice market," he said.
"The PTA agreement provides a good opportunity for Indonesia and Pakistan to foster trade relations," Jahangir said. "Going beyond bilateral gains, we believe that stronger relations also allow both countries to benefit from overall market optimism of the Asian region."
Eliminating barriers to trade
During Widodo's state visit, the two sides agreed to hold quarterly meetings with their respective chambers of commerce, said Waheed Ahmed of Lahore, chairman of the All Pakistan Fruit and Vegetable Exporters, Importers and Merchants Association and vice president of the Federation of Pakistan Chambers of Commerce and Industry.
"By eliminating trade barriers, mutual trade and the economic relationship can be further strengthened," he told Pakistan Forward.
"People to people contact, non-stop flight options, banking facilities, exchange of trade delegations and organising exhibitions will lead to an increase of exports from Pakistan to Indonesia of up to one billion [dollars or Rs. 110.6 billion] within two or three years," he said.