PESHAWAR -- Justice was served on Wednesday (February 7) in the case of Mashal Khan's lynching.
Mashal, a 23-year-old student at Abdul Wali Khan University in Mardan, was killed by a mob on campus April 13, 2017, over false rumours that he had committed blasphemy. The mob beat and shot him before mutilating his body.
The campus was closed for weeks afterward.
An Anti-Terrorism Court in Haripur Central Prison sentenced one of his murderers to death -- Imran Ali, one of Mashal's classmates. Five other defendants received life sentences.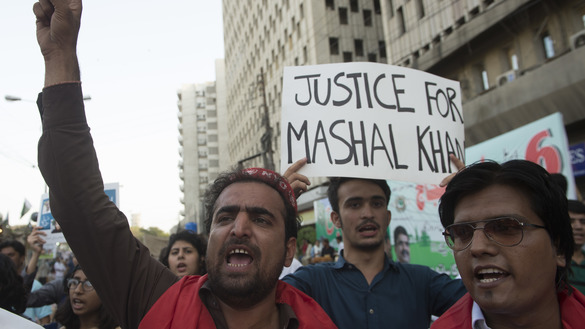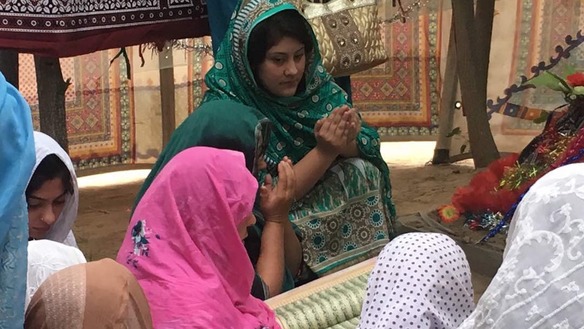 Twenty-five defendants were sentenced to four years' imprisonment, according to Dawn. Twenty-six others were acquitted.
An official report released months later concluded that Mashal was falsely accused. Members of a secular student group who felt threatened by his growing prominence as a critic of rising fees and alleged corruption at the university instigated his murder, according to the report.
ATC judge Fazl-e-Subhan Khan announced the verdict at the Central Prison Haripur, where at least 250 police officers were deployed for security. The trial was held there after Mashal's father, Mohammad Iqbal, expressed concerns about the ability to have a secure trial in Mardan, the home of most of the defendants.
The Supreme Court of Pakistan took notice of the case and formed a joint investigation team.
Police made 57 arrests in connection with the case after observing mobile phone footage and other evidence. The suspects included students, staff members and others. However, four suspects remain at large, including Arif Khan, a tehsil councillor.
Tensions in Mardan
The verdict came as authorities in Mardan braced for violence that did not come. Police beefed up security in and around the university campus during the court announcement.
They also tightened security "at the residence and grave of Mashal Khan", Deputy Superintendent of Police of Swabi Izhar Shah told Pakistan Forward.
Mashal's family has received police protection since he was killed. Meanwhile, family members are expecting authorities in Khyber Pakhtunkhwa (KP) to fulfill a promise to rename a university for Mashal.
The officials have "vowed to rename Swabi University for Mashal Khan", Mashal's brother, Aimal Khan, told reporters. "They should honour that promise."
Although the family has police protection, "we can't send my sisters to university or college because of the invisible threats" they would face if they went to school, he said.
Aimal withheld comment on the verdict pending consultation with attorneys. His father is in the United Kingdom to give a lecture, he added.
He called on police to arrest the remaining four suspects.
Justice served
Imran Khan, leader of the ruling Pakistan Tehreek-e-Insaf (PTI) party in KP, had high praise for the province's police.
"The KP Police again have shown their professionalism by bringing a murderous mob under the ambit of the law," he said in a statement after the verdict.
The KP Police showed how to "work efficiently and deliver solid results" in investigating Mashal's murder, he added.
Many journalists and social media users also commended KP authorities for rendering justice in the murder case.
Concerns over acquittals
Meanwhile, the KP government intends to appeal the 26 acquittals in the trial, Geo News reported.
Some observers have questioned the acquittals of any of the defendants in a case supported by plentiful video evidence.
"Commendable decision by KP govt to appeal against ATC decision of acquitting some accused. May justice prevail in Mashal Khan case," tweeted Marium Ismail, a senior news anchor for Neo TV.