PESHAWAR -- Nine people were killed and more than 30 injured Friday (December 1) when burqa-clad Taliban militants stormed the Agriculture Training Institute in Peshawar as Pakistan marked the birthday of the Prophet Muhammad, officials said.
Five militants opened fire near the gates of the institute, killing one guard and injuring another before making their way inside and targeting the student dormitory, according to police.
"Terrorists wearing burqas arrived by rickshaw and entered the building ... early in the morning," Khyber Pakhtunkhwa (KP) Inspector General of Police Salahuddin Khan Mehsud said during a news conference in Peshawar.
"All of them were wearing suicide vests but they were killed before they could blow themselves up," Mehsud said, adding that security forces raced to the scene "within three minutes".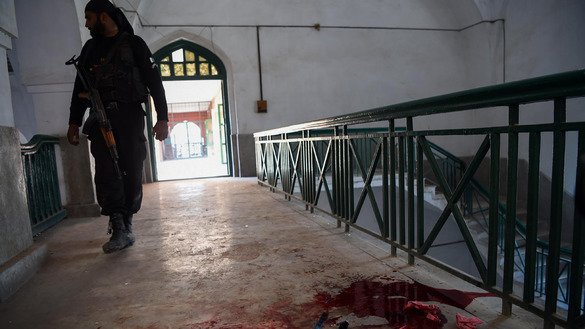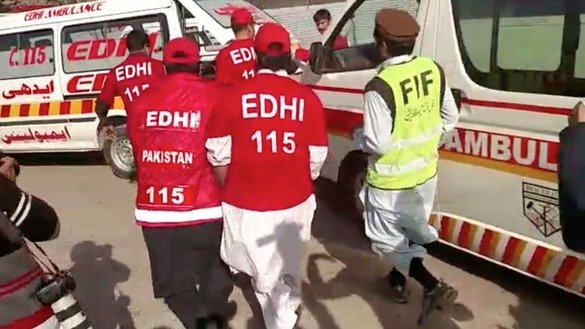 The militants killed six students, a security guard and two civilians, according to police.
Spokeswomen from two hospitals in the city confirmed they had received a total of nine bodies and were treating 38 injured, including several in critical condition.
"We received 19 people including three bodies," Dr. Rooh Ul Muqeem, medical director of Khyber Teaching Hospital, told journalists. "The majority were students with bullet wounds. Some jumped out of the building to save themselves."
Swift police action
Senior Superintendent of Police Operations Sajjad Khan said all five suicide bombers were killed and that the carnage was minimised due to the swift police response.
The security forces who killed the attackers certainly minimised potential damage because the militants had "plenty of weapons, ammunition, hand grenades and detonators", Alamgir Khan, president of the Peshawar Press Club, told Pakistan Forward.
If police had not killed the attackers before they could detonate their suicide vests, the carnage would have been much worse, he said.
"Well done KP police," Islamabad-based journalist Hasan Khan tweeted. "Proud of police&security forces."
'A fountain of blood'
Noor Wali, a 19-year-old student at the institute, described a terrifying ordeal that began when he was woken by gunshots.
"I rushed to the door and saw a fountain of blood pumping out of the shoulder of my roommate who was standing outside the room," he told AFP.
He and another student rushed to his aid, and hid from the gunmen for almost an hour before they were rescued by security forces.
"The other student was pressing the wound with his hands to stop the blood and I had to put my hand on his mouth so that he cannot scream," he said.
"We took shelter inside the bedroom and were begging the injured student not to make any sound as the terrorists might hear it and kill us."
TV reporter Raham Yousafzai of 24-News, "took a bullet in the leg", Alamgir Khan, who also works at 24-News, told Pakistan Forward.
"Thank God it is not serious," Yousafzai told Pakistan Forward of his injury.
Terrorism, extremism and heresy
During the onslaught on the training centre, a spokesman for Tehreek-e-Taliban Pakistan (TTP), Muhammad Khurasani, claimed responsibility for the attack in a telephone call to AFP.
"Our mujahids have attacked the building because it was used as office for ISI," he said, referring to Pakistan's Inter Services Intelligence agency.
The attack was widely condemned by political and religious personalities.
"The attack on such a blessed day of birth anniversary of Prophet Muhammad (Peace be Upon Him) is strongly condemned; but the nation is firmly standing against terrorism and extremism," Prime Minister Shahid Khaqan Abbasi said in a media statement.
"The terrorists targeted innocent students on ... the Prophet Muhammad's birth anniversary," said religious scholar Tahir ul Qadri. "[They] don't deserve any concession and should be brought to justice."