PESHAWAR -- The Khyber Pakhtunkhwa (KP) government has initiated Khuli Kachehri (open courts) in all districts of the province with the purpose of addressing public grievances.
The decision to establish Khuli Kachehri was made in a meeting October 27, chaired by KP Chief Secretary Muhammad Azam Khan with all commissioners and deputy commissioners from throughout the province.
Khan issued directives to hold at least two sessions of the open courts and two e-courts monthly and to ensure proper recording of all the proceedings in each district. The e-courts are Khuli Kachehri sessions held via internet video connection to enable government officials to reach citizens in remote areas.
In addition to the monthly open and e-court sessions, the chief secretary has directed officials to address communities' concerns through local radio stations, such as Radio Pakhtunkhwa, and to provide interactive solutions.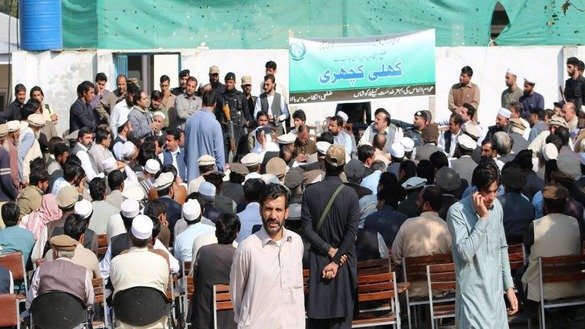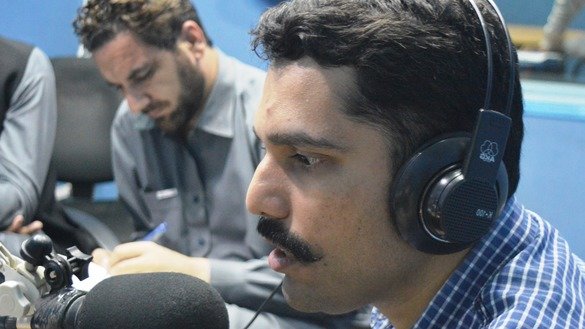 Concerned officials presiding over Khuli Kachehri have been asked to focus on important public issues such as: shortages of medicine and hospital staff and high fees charged by doctors in private hospitals; teacher absenteeism in schools, the lack of basic educational facilities and corporal punishment in educational institutions; and abuse of power by government officials.
Solving problems
While addressing the November 2 Khuli Kachehri in Katlang Tehsil, Mardan Deputy Commissioner Imran Hamid Sheikh said all governmental institutions intend to serve the public and address their grievances.
"To improve the performance of institutions in districts, it is the duty of citizens and elected representatives to co-operate with [the district institutions] and maintain a strong check along with providing guidance to them at all levels," he said in an announcement on Radio Pakhtunkhwa Mardan, which was simultaneously broadcast via Facebook Live.
"It was a nice experience to connect with public through modern technology," he told Pakistan Forward. "It is our duty to listen and solve the problems of community."
Local resident Abid Latif, who attended the Khuli Kachehri in Katlang Tehsil, said he appreciates the initiative.
"For the first time, people are experiencing the true spirit of democracy where public office bearers are available at our doorsteps to address the problems of our community," he told Pakistan Forward.
Inquiries and action
Upper Dir Deputy Commissioner Muhammad Usman Mehsud said at a Khuli Kachehri in the district on November 1 that no governmental institution should be allowed to promote corrupt practices.
"Government officers should behave as public servants instead of behaving like masters," he told Pakistan Forward.
"We have noted all the complaints received today and have also allocated a timeframe for solving them," he said. "We will personally take up every issue with the related departments."
"Many issues have been solved on the spot such as shortage of ambulances, doctors and drivers in RHC Shringall," he said, adding that decisions were made to rectify the situation at the rural health centre.
Upper Dir resident Muhammad Alam told Pakistan Forward that the open court forum has given residents an opportunity to raise longstanding important community problems.
Alam alleged at the November 1 Khuli Kachehri that all the medicine at his village health centre had expired because the doctors refused to dispense it to patients.
The district commissioner pledged an inquiry into the matter.
"Today, many of our issues were solved immediately just because all the concerned authorities were available and we could openly discuss our problems," he told Pakistan Forward. "Many other problems have been noted and a specific timeframe has been allocated for each task."