KARACHI -- Pakistan is rolling out a number of initiatives to help deter youth from being swayed by militant organisations and rehabilitate those who already have been misled.
One such initiative can be seen at the University of Karachi, where the focus is on preventing radicalisation among students, faculty and staff.
The university decided to open a Community Counselling Centre within its psychology department after some students and faculty members were reportedly found involved in acts of terrorism and in promotion of intolerance in the city.
University Vice Chancellor Ajmal Khan September 12 approved the establishment of the centre.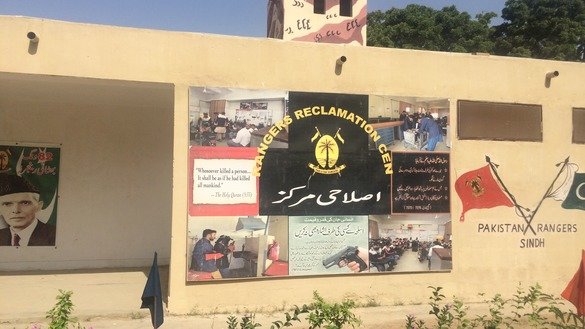 The centre will begin functioning at the end of the year, to be overseen by Farah Iqbal, head of the psychology department.
"The centre will provide counselling to frustrated students and teachers to help them manage their mental stress and prevent them from falling in with extremists," she told Pakistan Forward.
"Because of their frustration, young students have been joining proscribed outfits that use them in subversive activities," she said. "Through proper counselling and attention, we can prevent them from joining these groups."
Initially, the centre will not provide clinical treatment but can refer students and staff to psychiatrists if needed, Iqbal said.
Law enforcement agencies and university administrators started working together over the summer to prevent the spread of militancy.
Vice-chancellors and other representatives of the province's 40 universities, both public and private, met with Sindh Police Counter Terrorism Department (CTD) officials July 12 to discuss ways to counter radicalisation.
Participants agreed to implement a co-ordinated and strong policy to curtail extremism in academic institutions and called for a joint strategy between universities and law enforcement agencies, Omar Shahid Hamid, a senior CTD official, told Pakistan Forward in July.
Rehabilitation for former militants
Another initiative involves counselling and rehabilitation for teenagers who joined violent groups and were then arrested in security operations in Sindh Province.
In November 2016, the para-military Sindh Rangers set up the Rangers Reclamation Centre in Karachi to provide young former militants psychological treatment.
The centre arranges vocational training in various trades and assesses if the teens may return to their families and society.
"The reclamation centre offers [former militants] psychological services, counselling and therapy, enrollment in technical training programmes, and also formal education, including religious education," Maj. Ahmad, the head of the centre, told Pakistan Forward.
Therapy includes sessions with their families, he said.
Modelling success
The Rangers Reclamation Centre is based on successful rehabilitation centres established in the Swat Valley, Maj. Ahmad said.
During operations against Tehreek-e-Taliban Pakistan (TTP) in 2009 in the valley, most of the militants captured were teenagers who had received training as future suicide bombers, he said.
Since then, civil society organisations with co-operation from the Pakistani army have been running several de-radicalisation programmes throughout the country, including Sabaoon (Morning Light), Mashaal (Lamp), Rastoon (Returning Back), Sparlay (Spring), Nawa-e-Sahar (New Morning) and Heila (Hope).
The Rangers Reclamation Centre is the first of its kind based on those programmes, while Sindh Police CTD also has plans to establish a rehabilitation centre, Ahmad said.
"Since its inception, the Rangers centre has rehabilitated a group of 20 captured teenaged militants," he said. "They denounced crime and militancy and underwent psychological treatment and skill development trainings."
"The centre is now working with another batch of 14 young militants," he said.
A 19-year-old man, whose name has been withheld for security reasons, said members of a proscribed outfit recruited him with false interpretations of Islam.
He was arrested in Karachi in 2016 after he returned from Afghanistan.
"After my arrest, the Rangers helped me to reconnect with my family and society through its [rehabilitation] centre," he told Pakistan Forward. "The counselling process helped me to understand the truth. It has changed my life."
He underwent six months of technical training and counselling from January to July 2017 and now runs a fruit business in Karachi.