MIRANSHAH -- A Pakistani team and a UK team did battle in Miranshah Thursday (September 21) in a cricket match that would have been unthinkable only months ago.
For years, North Waziristan was considered the stronghold of the terrorist Tehreek-e-Taliban Pakistan (TTP) group, a place where even troops did not enter. That reputation eroded after years of relentless army offensives, including Operation Zarb-e-Azb, which began in June 2014.
In the Peace Cup 2017 match in Miranshah, the Pakistan XI team defeated the visiting UK Media XI team as jubilant North Waziristan residents cheered on the home team.
Significance for Pakistan
The significance of the match was not lost on the players and fans. All of Pakistan, even relatively safe areas, has been largely a no-go country for foreign teams of all sports since terrorists attacked the Sri Lankan cricket team in Lahore in 2009, killing seven Pakistanis and injuring seven Sri Lankans.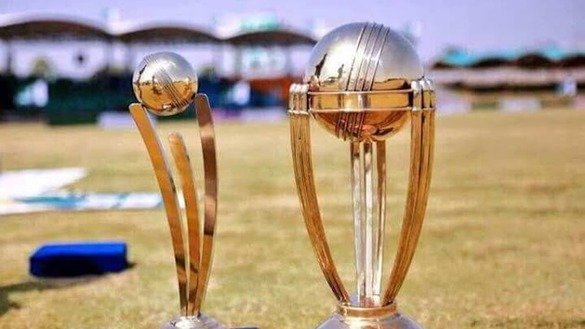 Hosting a foreign team in Miranshah represented the tribal population's repudiation of militants and the achievement of consistent security in the TTP's former command and control centre.
Inzammul Haq, the captain of Pakistan XI and the former captain of the national team, called the match "a dream come true".
That dream of playing in North Waziristan became possible "only because of the restoration of peace in the region", he told Pakistan Forward.
"The tribesmen love peace," he continued, adding that promoting sports in the Federally Administered Tribal Areas (FATA) would "enable us to find talent in FATA, besides restoring an honest image [of FATA]".
Others involved in cricket in general or in the match in particular described their great satisfaction with the event.
"It's a great event for peace," Javed Afridi, chairman of the Zalmi team in the Pakistan Super League, told Pakistan Forward. "We welcome the UK players."
"Pakistan is a friendly, welcoming country," Peter Oborne, author and caption of UK Media XI, told media after the match. "More cricket teams should come here."
"Its been an honour to play here in front of the local crowd," he added.
"Peace wins at NWA, " tweeted Pakistani military spokesman Maj. Gen. Asif Ghafoor.
Calls for more events
North Waziristan residents who attended the match called for more such events.
"It's a great event," Said Alam, a tribal malik, told Pakistan Forward. "More such initiatives will greatly encourage our youth and keep them away from terrorism."
"I never dreamed of meeting stars ... like Inzamam, Umer Gul and [Javed] Afridi," Rahim Gul, a young cricket player, told Pakistan Forward. "It happened because of this match."
UK Media XI's visit "proves how peaceful we are", tribal elder Noor Khan told Pakistan Forward. "I ask the world to come and see us. Don't abandon us."