LAKE SAIFUL MULUK -- Lake Saiful Muluk is gaining attention as a tourist attraction among Pakistanis and international tourists as well, prompting local officials to take steps to facilitate visitors.
The highest alpine lake in Pakistan, at an elevation of 3,224 metres above sea level, is situated in Naran Valley of Mansehra District, Khyber Pakhtunkhwa (KP).
Tough roads and high mountains make it somewhat difficult for tourists to fully enjoy the beautiful lake and other tourist attractions in the area such as Babusar Pass and Lalazar, visitors say.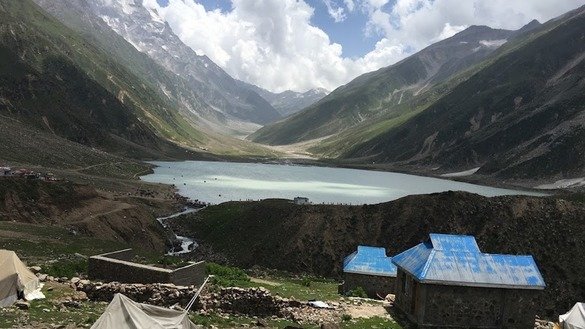 "The government should at least establish some tourist facilitation centres in the area," Mehmood Jan Babar, a journalist from Peshawar who was visiting the lake with his family in August, told Pakistan Forward.
Lack of facilities such as bathrooms and trash cans makes it difficult for tourists to stay longer and enjoy the beautiful lake, he said. "Volunteerism is a must to keep the area clean and preserve nature," he said.
The local government is taking steps to facilitate visitors, said Hasina Shaukat, spokesperson for the KP Tourism and Culture Department.
"We are working to fix the roads of Naran, Kalam and other Swat areas," she told Pakistan Forward, adding that the government is establishing rest areas, flower markets and food streets around the lake.