CHITRAL DISTRICT -- In a valley in Chitral District, Khyber Pakhtunkhwa, ringed by the Hindu Kush mountains, the Kalash people preserve their culture, language and religion.
The Kalash practise a religion, Kalasha, described as a blend of Islam and ancient Hinduism.
"We have a unique culture," Kalash woman Shaheen Gul told Pakistan Forward. "Tourists come to our homes and buy Kalash dresses and learn about our culture."
Gul graduated from the University of Peshawar and resides in Kikral village, one of only 12 villages in the Kalash Valley.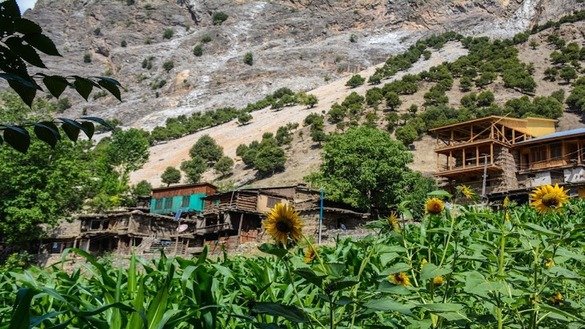 "Gen. Pervez Musharraf [the then-president of Pakistan] visited my home," she recalled.
"We are just 4,100 people in all 12 villages," Shaira, 27, another Kalash woman, told Pakistan Forward. She was the first Kalash woman to obtain a master's degree in international relations from the University of Peshawar.
"Poverty and lack of education kept my tribe backward and unaware of its basic human rights," she said.
Only this year, the Peshawar High Court ordered the Pakistani government to include the Kalasha religion as an option on the census.