PESHAWAR -- Pakistani security forces have achieved landmark victories in Operation Khyber-IV, launched against militants in Rajgal Valley, Khyber Agency, officials say.
Chief of Army Staff Gen. Qamar Javed Bajwa visited the area August 5 and was briefed on the progress of the operation.
Local military officials told him about taking control of the strategic Brekh Muhammad Kandao mountaintop along the Pakistan-Afghanistan border and that almost 90% of the area previously held by various militant groups had been cleared.
Operation Khyber-IV was launched on July 16 and targets Lashkar-i-Islam, Jamatul Ahrar, Tehreek-e-Taliban Pakistan (TTP) and "Islamic State of Iraq and Syria" (ISIS) operatives in Rajgal Valley.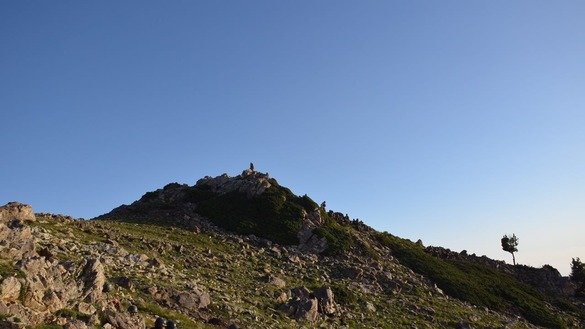 The military had planned to clear the Brekh Muhammad Kandao mountaintop a little later, but "it has been cleared well ahead of planned timings," Inter Services Public Relations (ISPR), the media wing of the Pakistan army, said in a statement July 22.
"Terrorists gave stiff resistance but couldn't sustain against [the] determination of Pakistani troops," the statement said.
Pakistani troops dismantled terrorists' hideouts and recovered a large cache of improvised explosive devices, weapons and ammunition. Many terrorists were killed and a few fled to Afghanistan, according to the ISPR.
With the liberation of the mountaintop, ISPR announced the conclusion of the first phase of Operation Khyber-IV.
A milestone accomplishment
"The successful campaign of Operation Khyber-IV ... can be called a milestone owing to its consequences and implications on the existing security scenario of the tribal belt which was used by insurgents for ingress and egress," Imtiaz Gul, executive director of the Centre for Research and Security Studies in Islamabad, told Pakistan Forward.
"Clearing these inaccessible areas and bringing them under the security cordon by proper monitoring and surveillance will not only minimise the chance of infiltration but will enhance the efforts of law enforcers in maintaining law and order inside the country," he said.
Operational consistency is necessary to secure Pakistan's borders against an enemy that is opportunistic and fully capable of disguising itself and mutating, he said.
"Targeting the areas that were used by militants and terrorists to amass weapons, plan [attacks] and hide out will not only augment our external defences but also will control organised crime," Gul said, adding that these operations should be conducted around the clock, all year long.
Capturing Brekh Muhammad Kandao is a big step towards eradicating militancy, he said.
"Expelling these insurgents from the treacherous hilltop is an achievement that will produce far reaching impacts on the overall security situation in bordering areas and convey a message to militants that they will be hunted and obliterated whatever the conditions may be," he said.
Preventing militants' penetration
"The chronology of terrorism incidents perpetrated and claimed by ISIS reveals that operatives working under its umbrella are more organised, determined and vicious in pursuing their objectives despite their nominal presence in Pakistan," said Rasool Dawar, a Peshawar-based journalist covering events in the tribal belt.
The strategy against ISIS requires a more co-ordinated and multi-pronged approach, he told Pakistan Forward.
"Clearing Rajgal Valley and capturing strategic locations along the Afghanistan border by Pakistani security forces will stop militants' penetration in tribal areas and prevent them from forging new links with local outfits," Dawar said.
"Securing the borders will prevent militants from making hideouts in areas that were once considered most suitable to them due to their harsh terrain, remoteness and porous nature," he said.
Introducing a visa and immigration policy and fencing the Pakistan-Afghanistan border will prohibit undocumented entries, he said, adding that tight border security will discourage militants from seeking a foothold in Pakistan.
Fortifying Pakistan's borders
Ensuring citizens the security to live and thrive without fear is the duty of the government, and fulfillment of this objective is possible when all the boundaries of the country are protected against unwanted incursions, said Brig. (ret.) Syed Masud-ul-Hassan, secretary general of the Rawalpindi-based Pakistan Ex-Servicemen Association.
"The efforts of security forces and the strategy adopted by the government in the National Action Plan deserve appreciation," he told Pakistan Forward. "But a comprehensive broad based plan to secure our porous boundaries would catalyse all our efforts against the scourge of militancy."
"Clearing areas that were once considered beyond the reach of the law and that were frequented by militants at will is a noteworthy success that will further fortify our defences against intruders," he said.
"Strict surveillance and monitoring of these areas after the successful operation will disrupt the networks of insurgents and discourage them from subverting the rule of law, a tactic they use to create fear and chaos among the local population in pursuit of their nefarious designs," he said.