PESHAWAR -- Pakistanis continue to celebrate the national team's win against India Sunday (June 18) in the International Cricket Council (ICC) Champions Trophy final held in London.
Across Pakistan, cricket fans celebrated by dancing in the streets, beating on drums and setting off fireworks.
"This is just like Eid before Eid ul Fitr," a dancing cricket fan and local club cricketer, Tariq Khan, told Pakistan Forward in Peshawar.
"It was a much needed win for Pakistan amid the dry news of political rivalries and violence in the region," Peshawar resident and cricket fan Afsheen Khan told Pakistan Forward.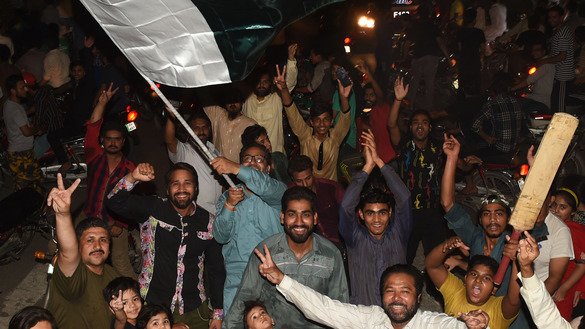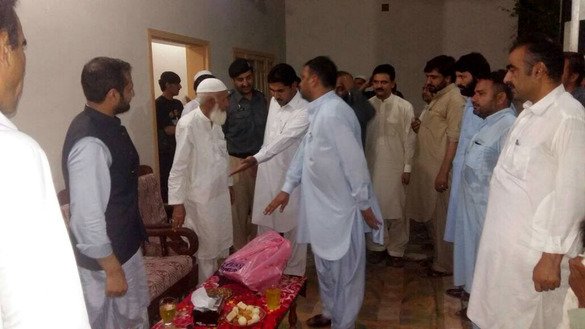 Such a convincing win will boost the morale of the team, which has not been performing well for a long time, she added.
Until the Sunday victory, Pakistan had a 2-13 record against India in major ICC tournaments, including seven consecutive defeats.
Cricket fans gathered in Peshawar and other parts of the country soon after Pakistan won, distributing sweets and raising the Pakistani flag.
Congratulations all around
"Players and management of the team deserve the nation's profound gratitude and appreciation for their remarkable performances displayed today," Prime Minister Mian Muhammad Nawaz Sharif said in a statement.
The team has provided an excellent opportunity for the entire nation to rejoice during the holy month of Ramadan, the statement added.
President Mamnoon Hussain also congratulated the nation and the cricket team on its historic victory. Praising the players' performance, the president said that hard work, passion and unflinching resolve paved the way to great success.
"Nothing beats team work; Pakistan is a team against every threat," Pakistan's Army Chief Gen. Qamar Bajwa said in a statement, announcing an Umrah trip for the Pakistani team.
Sindh Governor Zubair Umar said he would personally receive the winning team upon its arrival at Karachi Airport.
"Pakistan played like winners and now are champions of the world. Tonight belongs to the heroes in the green and white," former cricketer Wasim Akram tweeted.
"Wow wow wow unbelievable performance by team green. It feels like deja'vu after winning the 1992 World Cup," he added.
"It was wonderful to watch Fakhar Zaman's raw talent in action," said Pakistan Tehreek-e-Insaf (PTI) party chief Imran Khan, who captained the Pakistan cricket team that won the World Cup in 1992.
"Congratulations to team Pakistan on their great performance," he said.
Pakistani cricket has been sinking in the ranks over the past several years. Before the tournament, it was ranked 8th. After Sunday's win, Pakistan jumped to 6th place.
Throughout the day, television channels ran live coverage of the match between the fierce rivals. Many fans watched in groups at hujras (male social gatherings), restaurants, offices and markets.
"Pakistan struggled in the beginning but emerged as victorious after defeating the major teams and even a strong Indian side in the final," Peshawar-based journalist Umair Mohammadzai told Pakistan Forward.
The whole team played with commitment that resulted in the victory, he said.